SMOK SUBMITS PREMARKET TOBACCO PRODUCT APPLICATION TO THE U.S. FOOD AND DRUG ADMINISTRATION FOR ITS ELECTRONIC NICOTINE DELIVERY SYSTEM PRODUCTS
Jul, 2020
SMOK has submitted Premarket Tobacco Product Applications for the company's multiple SMOK-branded electronic nicotine-delivery system (ENDS) products. The submission provides a comprehensive scientific evidence for its ENDS products based upon a large number of experiments. SMOK believes that the ENDS industry should be held to high product and marketing standards that are appropriate for the protection of the public health while providing adult smokers with alternative products to combustible cigarette smoking. SMOK is pleased to take this important step in demonstrating its commitment to the adult smokers seeking an alternative to combustible cigarette smoking with its ENDS products.
As always, SMOK focuses on delivering adult smokers alternatives to combustible cigarette smoking and commits to combat underage use. SMOK has always put the minors' health protection as a top priority and will continue to use its best endeavors to protect the public health.
SMOK Receives Acceptance Letter from the U.S. Food and Drug Administration for Premarket Tobacco Product Applications
Aug, 2020
SMOK has received the acceptance letter for the first round of PMTA applications from the Food and Drug Administration (FDA). With its PMTA submission, SMOK has provided a scientific foundation for the FDA to evaluate whether these products are "appropriate for the protection of the public health" with respect to the risks and benefits to the population as a whole.
SMOK will continue to support the FDA's regulatory policies, and regard public health as the priority.
SMOK Passed the Second Round of Premarket Tobacco Product Applications and Entered the Final Phase
Sep, 2020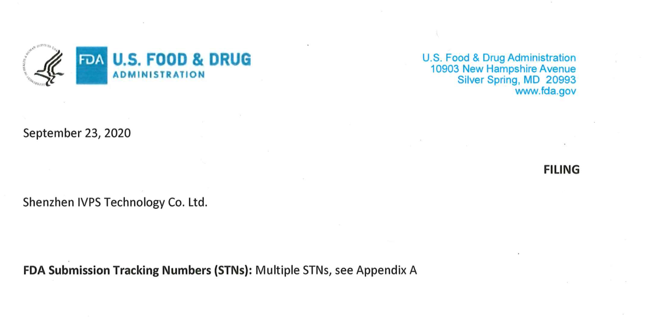 SMOK recently received a written letter from the FDA formally notifying that SMOK has passed the second round of PMTA review and moved to the final phase of PMTA.