IVPS to Invest in Wotofo, Signing Ceremony Successfully Held
On September 18, 2019, the signing ceremony of IVPS(Shenzhen IVPS Technology Co., Ltd.)'s strategic investment in Wotofo(Shenzhen Wotofo Technology Co., Ltd.) was successfully held in the exhibition hall of IVPS headquarters. Mr. Ouyang Junwei, CEO of IVPS, and Mr. Zhang Tianfu, CEO of Wotofo, both signed the strategic investment agreement and took a group photo together. Shareholders, executives and employees of the both parties attended and witnessed the great ceremony.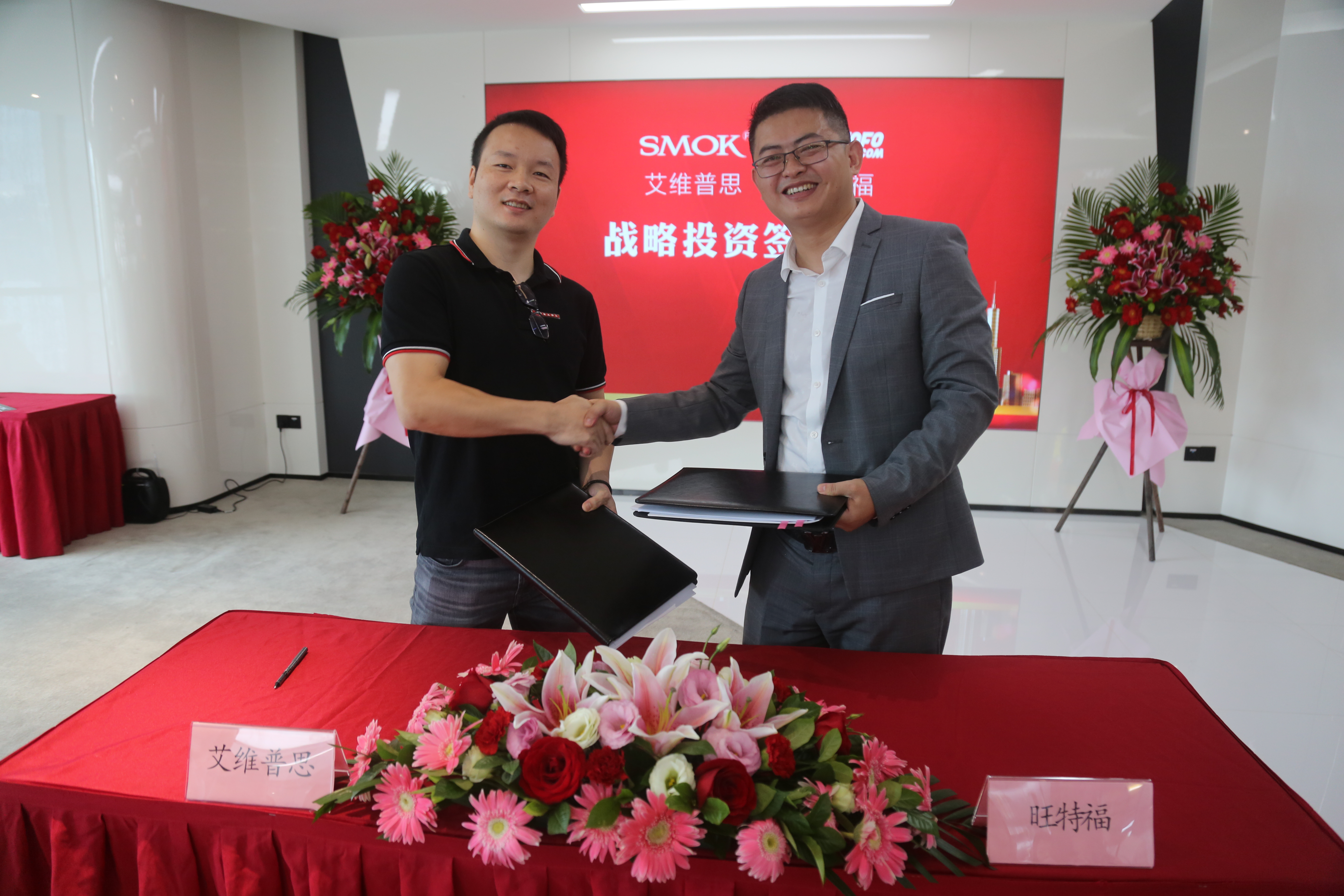 "As a lead player in the e-cigarette industry, IVPS, with its world-renowned brand 'SMOK', sells its products well in more than 60 countries and regions around the world, serving up to 10 million users," Mr. Ouyang said at the ceremony. "The investment in Wotofo will foster a powerful cooperation between us, allowing the two sides to complement each other, and enabling IVPS to enrich its product category and improve its brand layout. I believe the move will consolidate our industry-leading position, and promote a leapfrog development of the company," he added.
Mr. Zhang, CEO of Wotofo, also gave a short speech at the event. "Wotofo has been devoted to building its own brand from the very beginning, and has won over loyal fans globally," he said, "in the latest Indonesia E-cigarette exhibition, Wotofo was a big hit, which sparked our determination to deliver more fine products and build up a more influential brand. I believe that cooperating with IVPS will be a vital milestone of our company, and we'll capture this rare opportunity to strengthen our market position."
IVPS's strategic investment in Wotofo marks the start of a new round of industry reintegration. Strong alliance between corporations will greatly enhance their core competitiveness, trigger "Matthew effect" in the field, and ultimately upgrade the entire industry. In the coming future, IVPS and Wotofo will work together and fight for a bright prospect hand in hand!