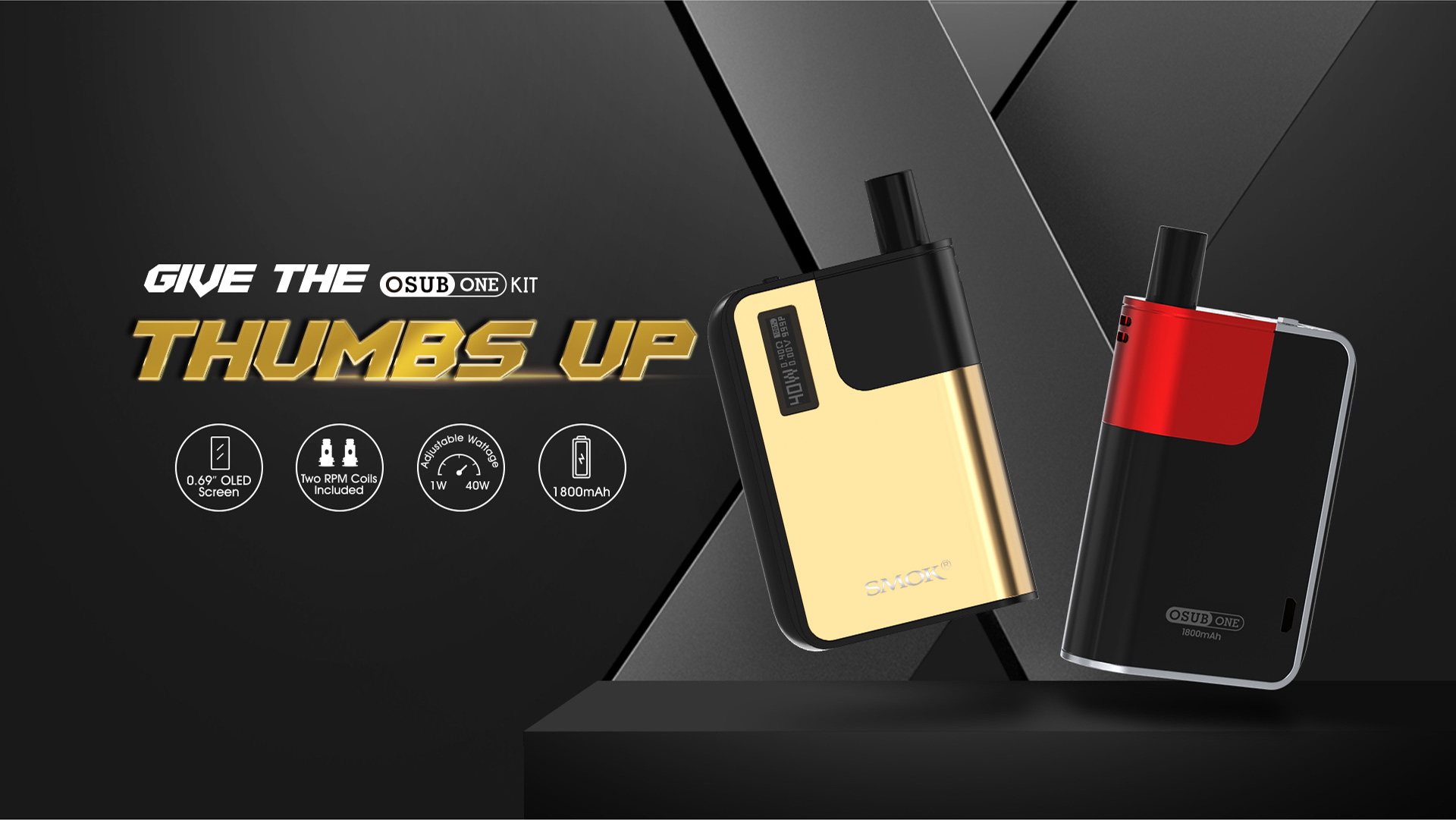 OSUB ONE is an adjustable 40-watt open pod system in a box-style design. It's a compact kit with a small but bright OLED screen that displays the
battery level and power settings. The kit comes with two RPM coils: RPM Mesh 0.4Ω and RPM DC 0.8Ω MTL, giving you dense vapor and excellent flavor
with every puff. Innovation keeps changing the vaping experience!
4 COLORS AVAILABLE

THE KIT INCLUDES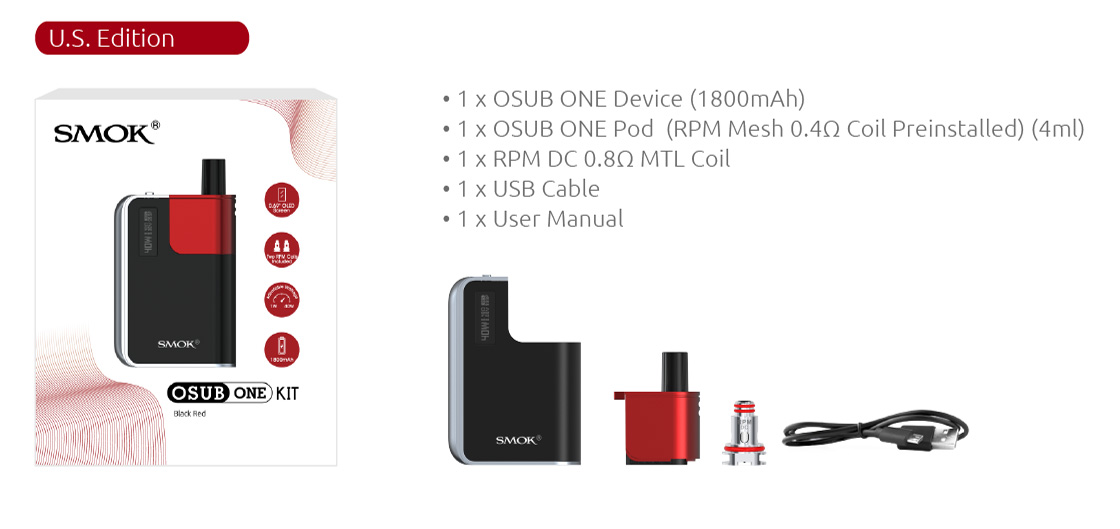 ASSURED MATERIAL. QUALITY ENJOYMENT
The body of OSUB ONE is made of aluminum magnesium alloy, which has a wide range of application in the automotive and ship
borne industry. It is characterized by high specific intensity, excellent corrosion resistance and superb heat radiation.