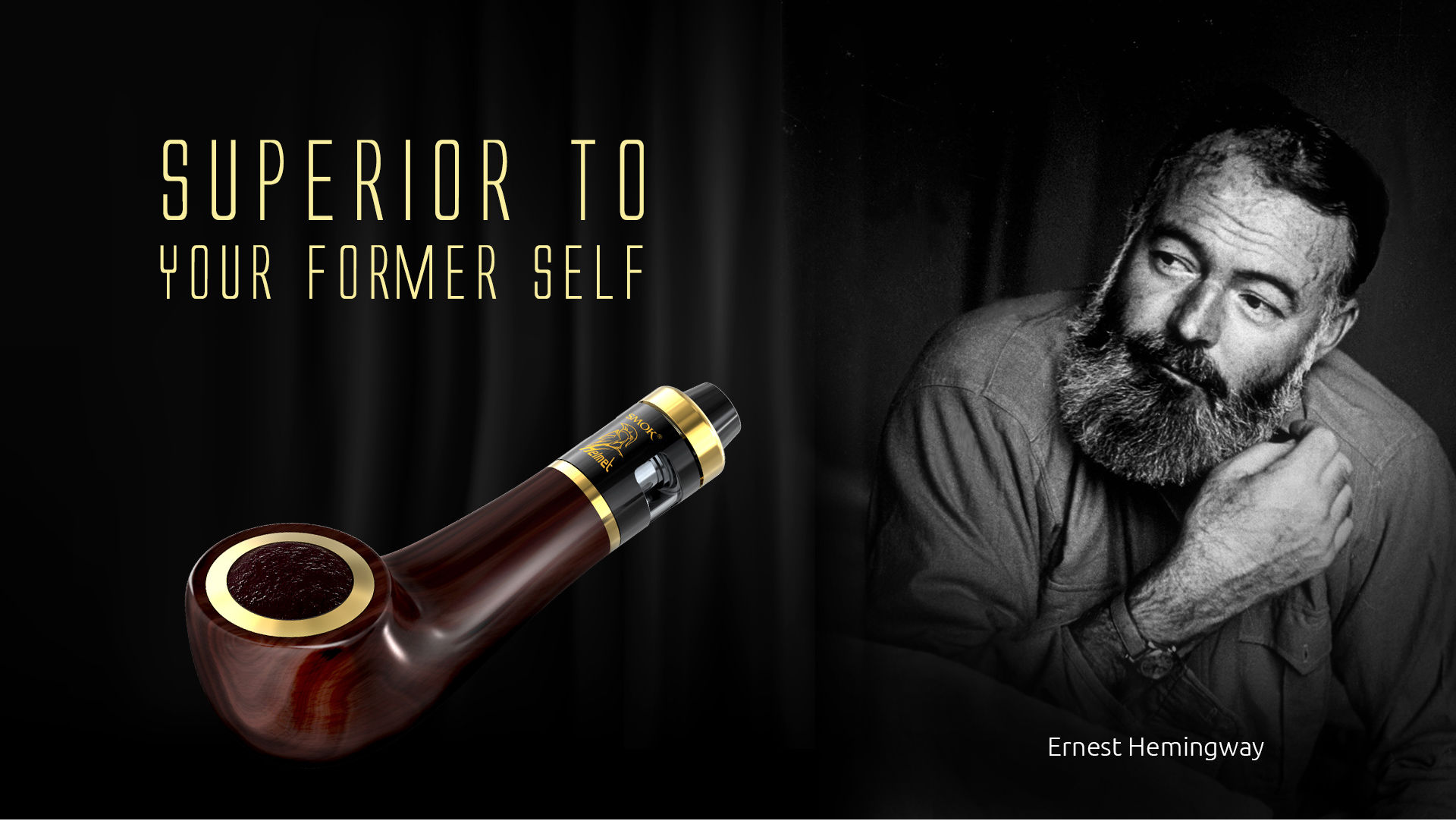 "There is nothing noble in being superior to your fellow man; true nobility is being superior to your
former self." ― Ernest Hemingway
GUARDIAN SUB KIT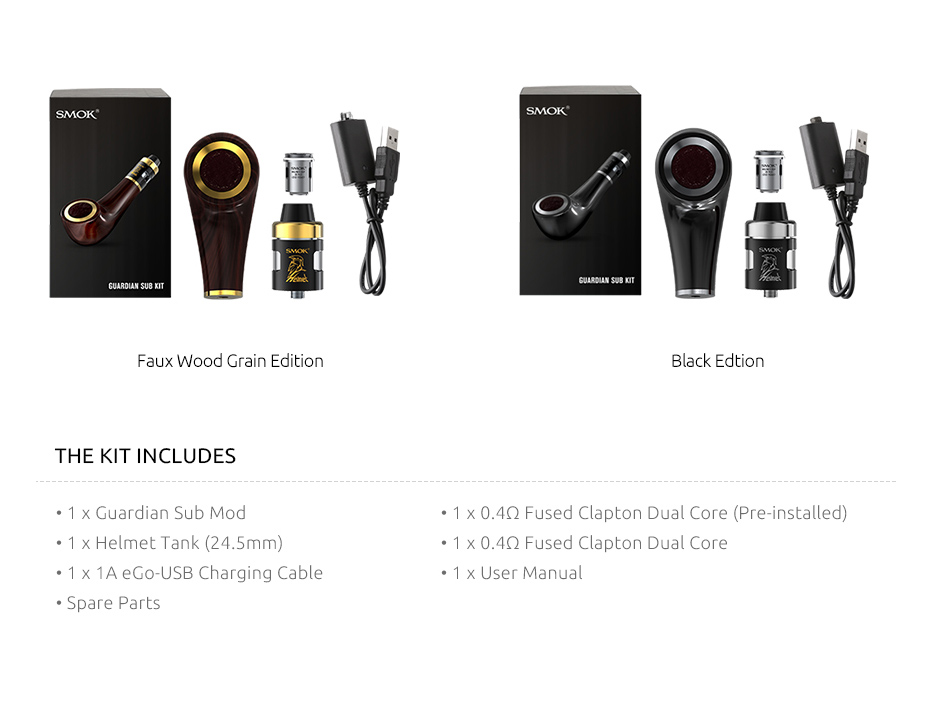 SPECIFICATIONS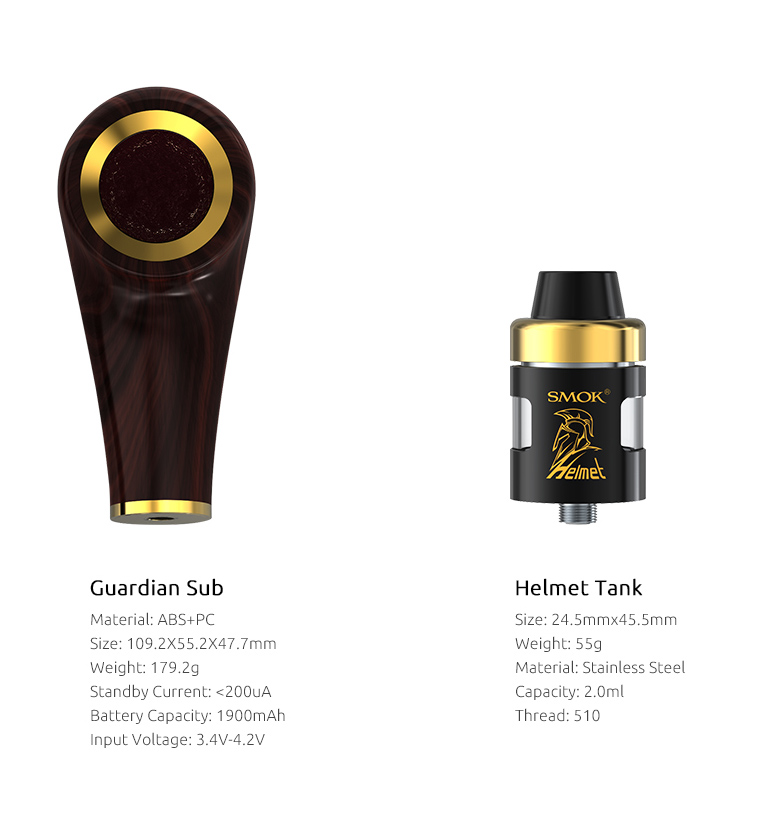 SCHEMATIC DIAGRAM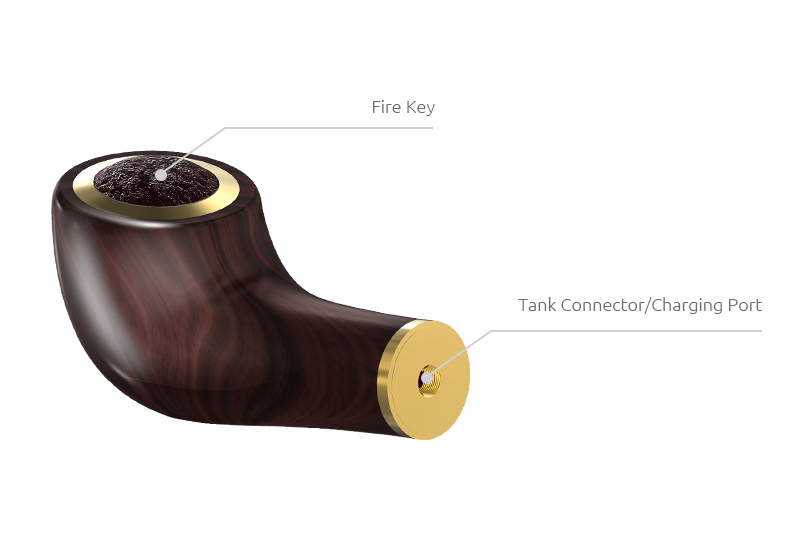 DURABLE FIREPROOF
MATERIAL
Guardian Sub uses fireproof material PC/ABS, which is very durable.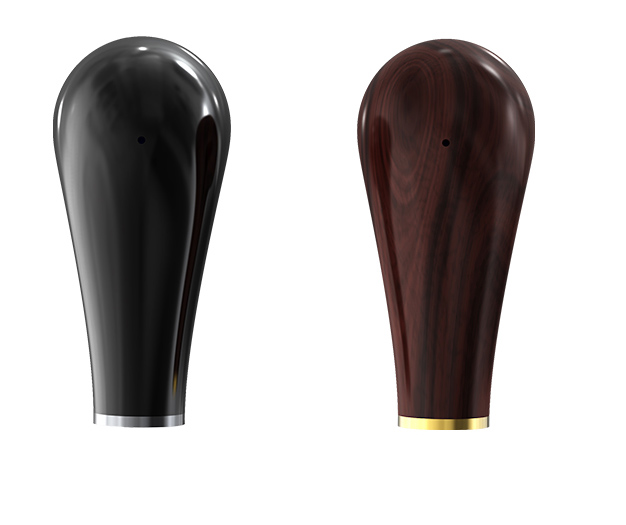 ERGONOMIC DESIGN
Guardian Sub looks like a pipe; ergonomic design is comfortable to hold and use.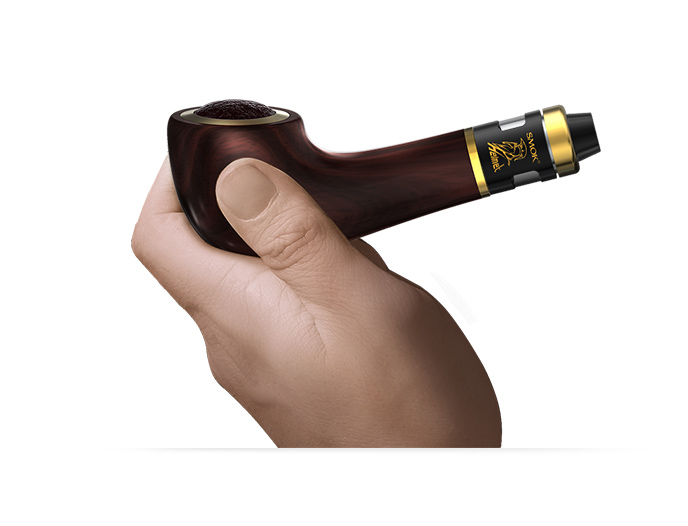 WELL-MARKED FIRE KEY
Bold fire key is round, large, and easy to use with a gentle touch; the red LED will flash to prompt the
normal or abnormal operation.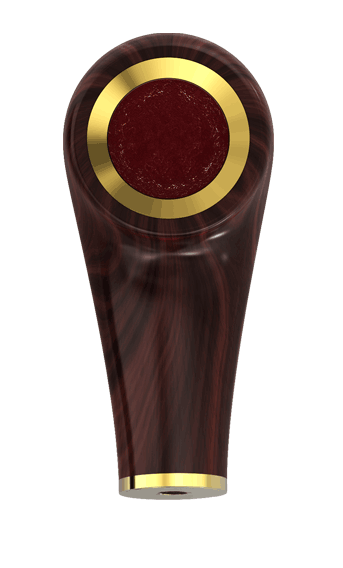 ELASTIC SPRING-LOADED PIN
Elastic spring-loaded pin fits with various tanks with resistance range from 0.2Ω to 2.5Ω; What's more,
the connector is not only a tank connector but also a charging port.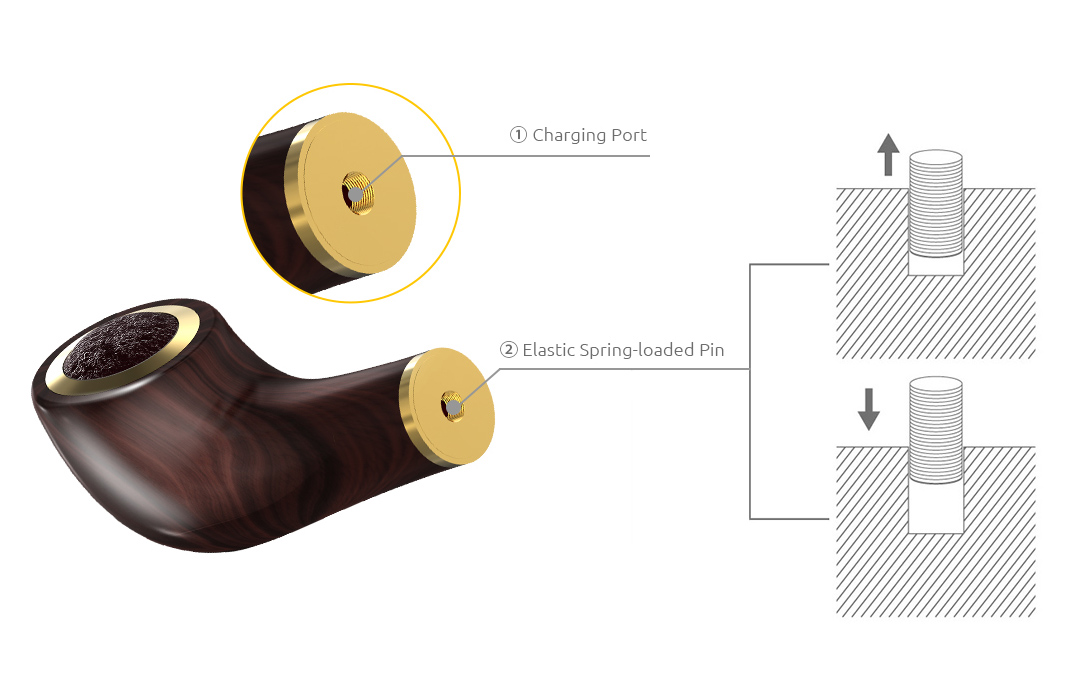 BUILT-IN 1900MAH BATTERY
The internal 1900mAh rechargeable battery can ensure the security and easily charge, so as to you can
have a nice experience anytime and anywhere.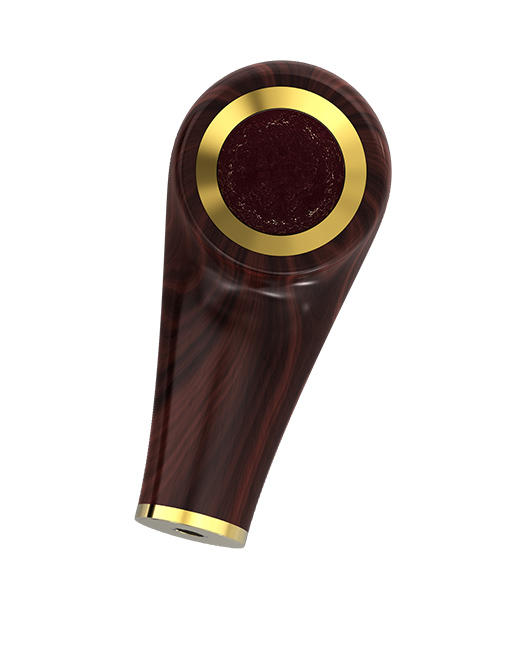 MULTIPLE PROTECTIONS
Guardian Sub provides multiple types of protections to safe guard against potential risk.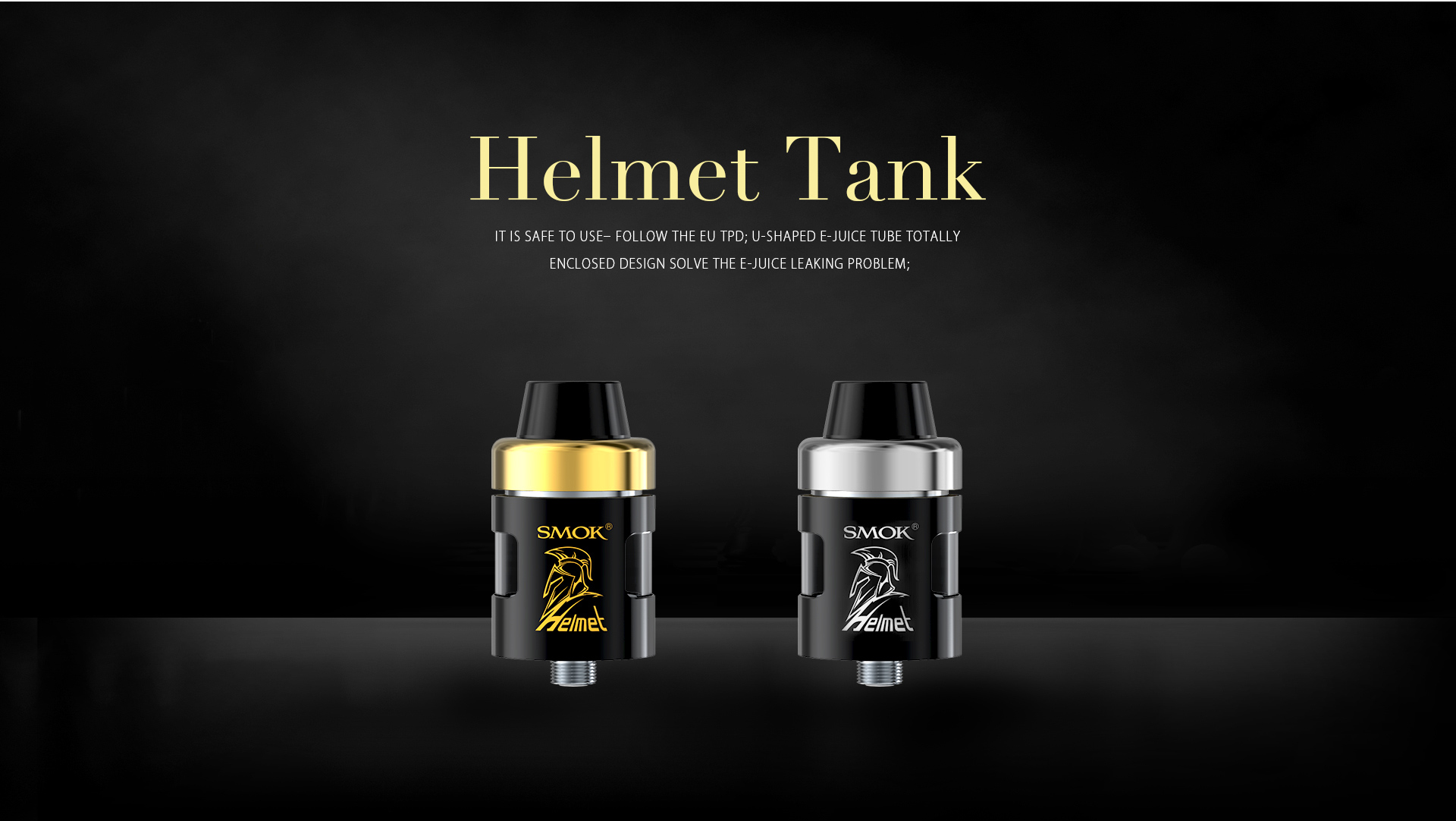 U-SHAPED E-JUICE TUBE
Helmet atomizer uses top airflow system, U-shaped e-juice tube totally enclosed design solve the e-
juice leaking problem.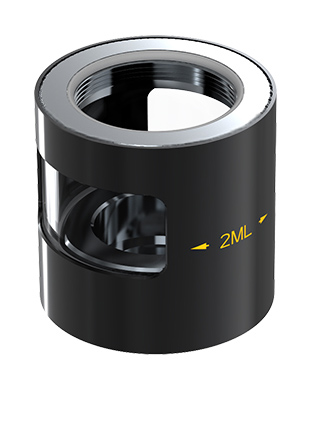 TOP PRESSURE SPINNING
DESIGN
You need press the top part of the atomizer to remove it, which is safer and can avoid the children's
accidentally open.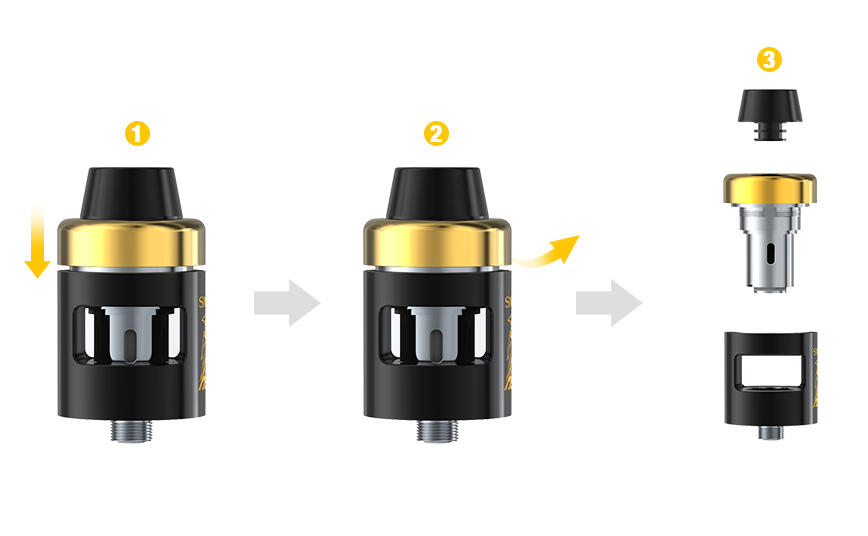 STAINLESS STEEL & GLASS
MATERIAL
Helmet atomizer is made of stainless steel material, which is glossy, durable and no harm to human
body. E-juice tube uses medical glass that can ensure non-toxic and high temperature resistance.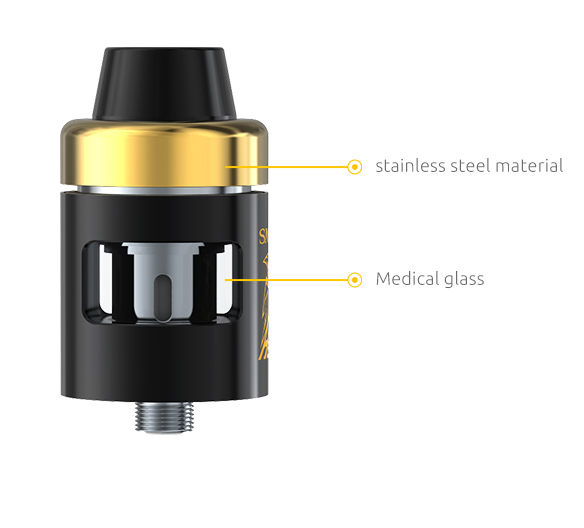 TOP ADJUSTABLE AIRFLOW
SYSTEM
Helmet atomizer uses top adjustable airflow system, and the air slot forms a circle on the top, airflow
can be adjusted freely, which allows you to have an extremely open draw.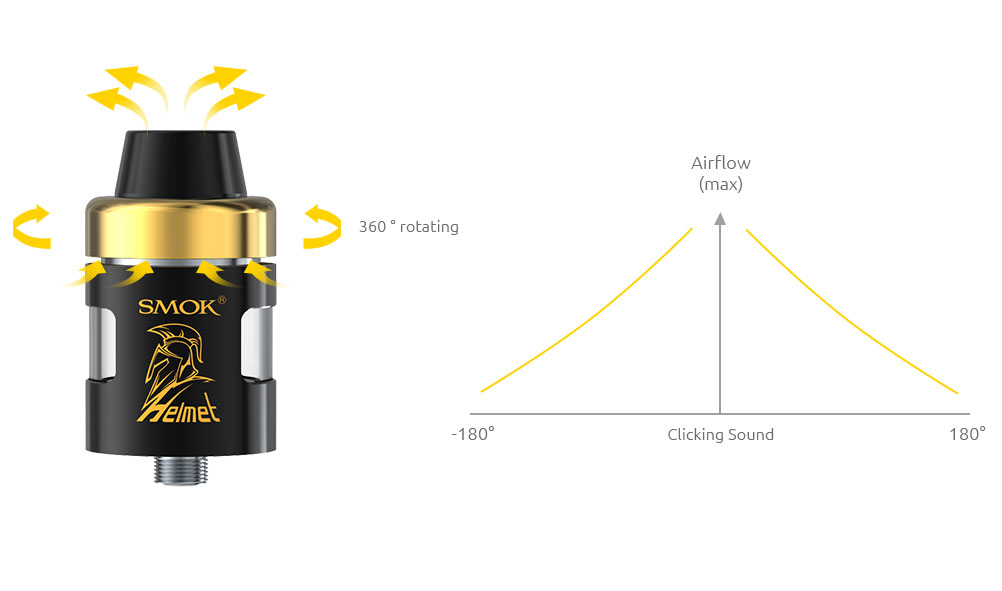 THE CORES INTRODUCTION
0.4Ω Fused Clapton Dual Core (Pre-installed)
0.4Ω Fused Clapton Dual Core
Japan imported high quality organic cotton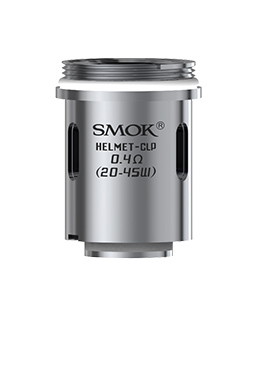 TOP-CAP FILLING DESIGN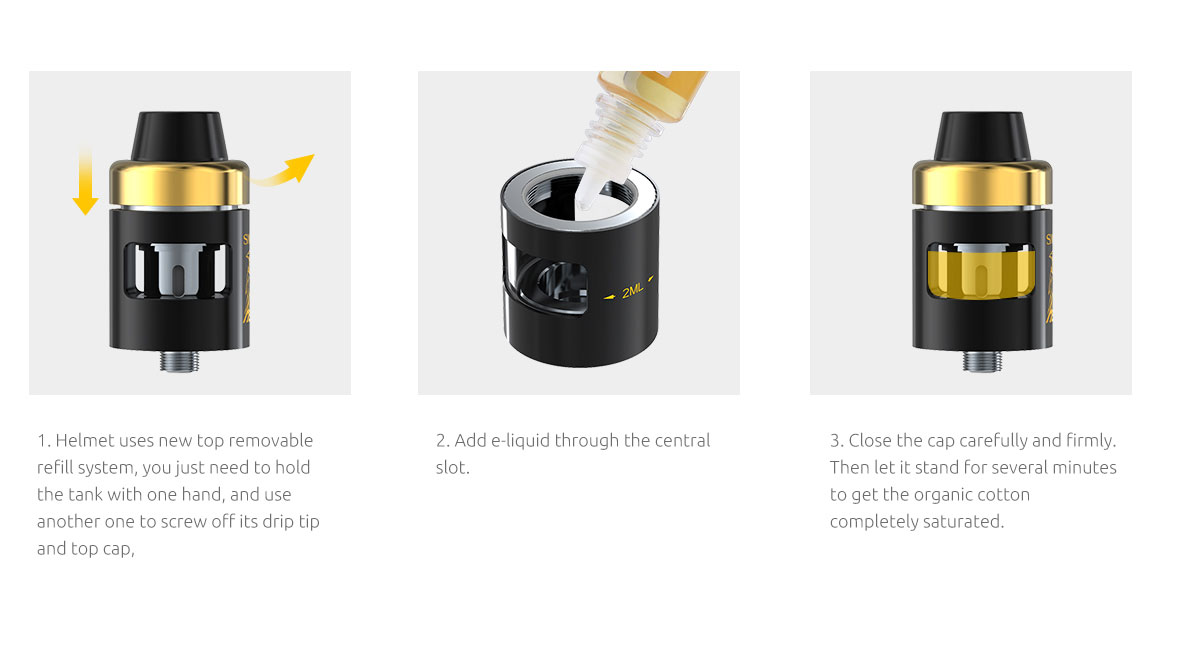 SAFE TO USE - FOLLOW THE
EU TPD
The vaper always concerns the safety of vaping products; The Guardian Sub Kit accords with the
security specifications of TPD (Tobacco Products Diective), so you can enjoy it freely, even though you
are a vaping novice.