We talk all the time about how enjoyable vaping is, especially compared to smoking cigarettes. Unfortunately, there are a couple of hurdles that some ex-smokers face when coming to vaping that ultimately lead to them returning to cigarettes: cheap vapes pens are inefficient, die easily, and don't provide the nicotine smokers are used to, and many box mods are more complex and require more maintenance than they want to deal with. Enter the pod system vape, a middle ground between cigarettes and complex vape systems.
What Is Vape Pod System?
Pods are ultra-portable systems that allow you to get into vaping without getting too much into all the maintenance of box mods. They're a step up from e-cigs and pen vapes, but still offer that compact feeling with a much higher nicotine hit to satiate your cravings. The main difference between traditional artomizers and pod system vapes is that the pods are equipped with replaceable cartridges that contain the coil, wick, and e-juice.
The Advantages of A Vape Pod System
1. The Broader Appeal
Pod systems appeal to a massive variety of vapers and those trying to switch to vaping. They're incredibly easy to use and often come pre-filled with quality e-juices that cheaper e-cigs don't have. Plus, they're super portable, so they're also great for vapers with box mods who need a more compact option for travelling.
2. Stronger Nicotine Hit
Cheaper convenience store e-cigs don't usually offer that satisfying nicotine hit that keeps smokers away from cigarettes. Most pod systems come pre-filled or are compatible with high-nicotine e-liquids and work with sub-ohm coils to provide for an incredibly satisfying hit. Additionally, pods often use a delivery method that allows for high concentrations of nicotine (even up to 50mg!) known as nicotine salts.
3. Leak Proof
A leaky tank is the bane of many a vaper's existence. This happens when the cap loosens up or e-juice seeps through an opening in the tank or mouthpiece. Pod systems are pre-built and use disposable cartridges, so you don't have to hassle with juice refills or leaky tanks using them. Simply carry a spare cartridge with you—which is much easier than an e-juice bottle—and swap them out when you're ready.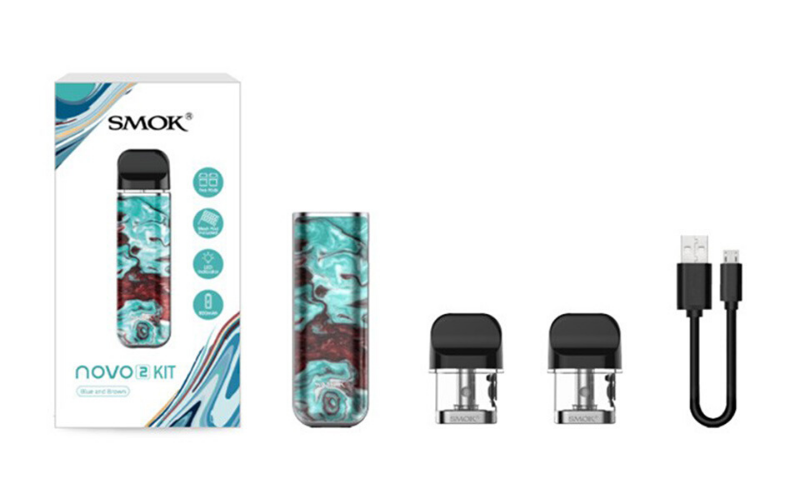 For a mess-free, portable entry into SMOK's pod system vaping, try our SMOK Novo 2 Kit, which features a 2ml cartridge capacity and an output of 6W-25W for a satisfying hit.