Suspended due to the epidemic for two years, Vaper Expo UK, a time-honored e-cigarette exhibition in the UK with the largest scale, influence, and popularity, made a comeback this year with unprecedented size, highlighting 300 plus exhibitors. At the event, SMOK emerged as the only main sponsor and the most prominent partner.
Deeply entrenched in the UK market, SMOK boasts an extensive audience in open-system and disposable categories. As the only main sponsor, SMOK made elaborate efforts to showcase its most typical open system product series, such as RPM5、NORD5、G-PRIV4, together with NOVO BAR, a well-designed disposable product tailored for the UK. The highly personalized NOVO BAR is based on NOVO, a phenomenal product in the industry with all-time sales of over 30 million sets. To cater to the UK market, NOVO BAR has undergone months of trial and error to improve the taste, becoming the most sought-after disposable product. It is a hot sale in conventional e-cigarette stores as well as supermarkets and convenience stores across the UK such as WHSmith, TESCO, ASDA, and ONE STOP, highly welcomed by local consumers.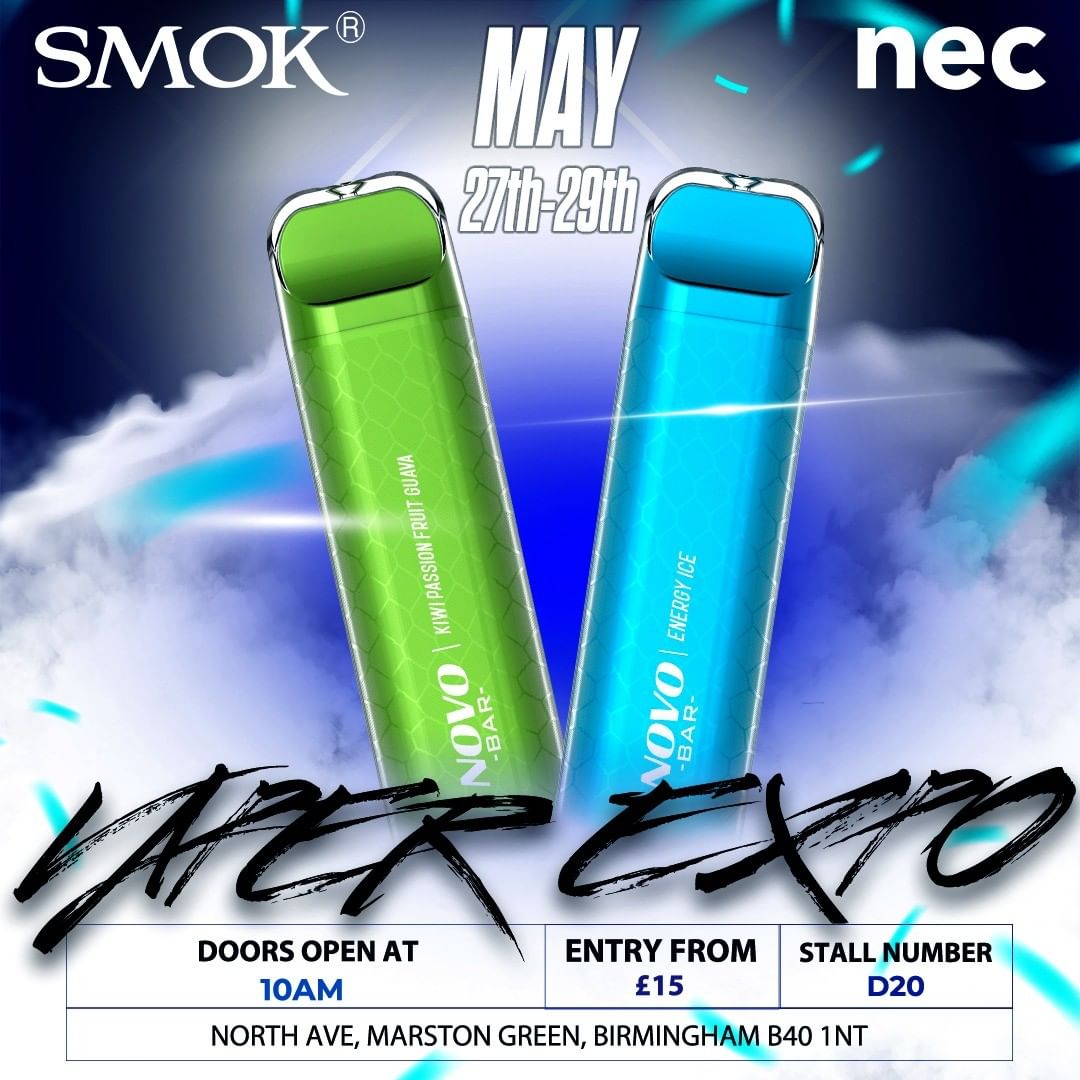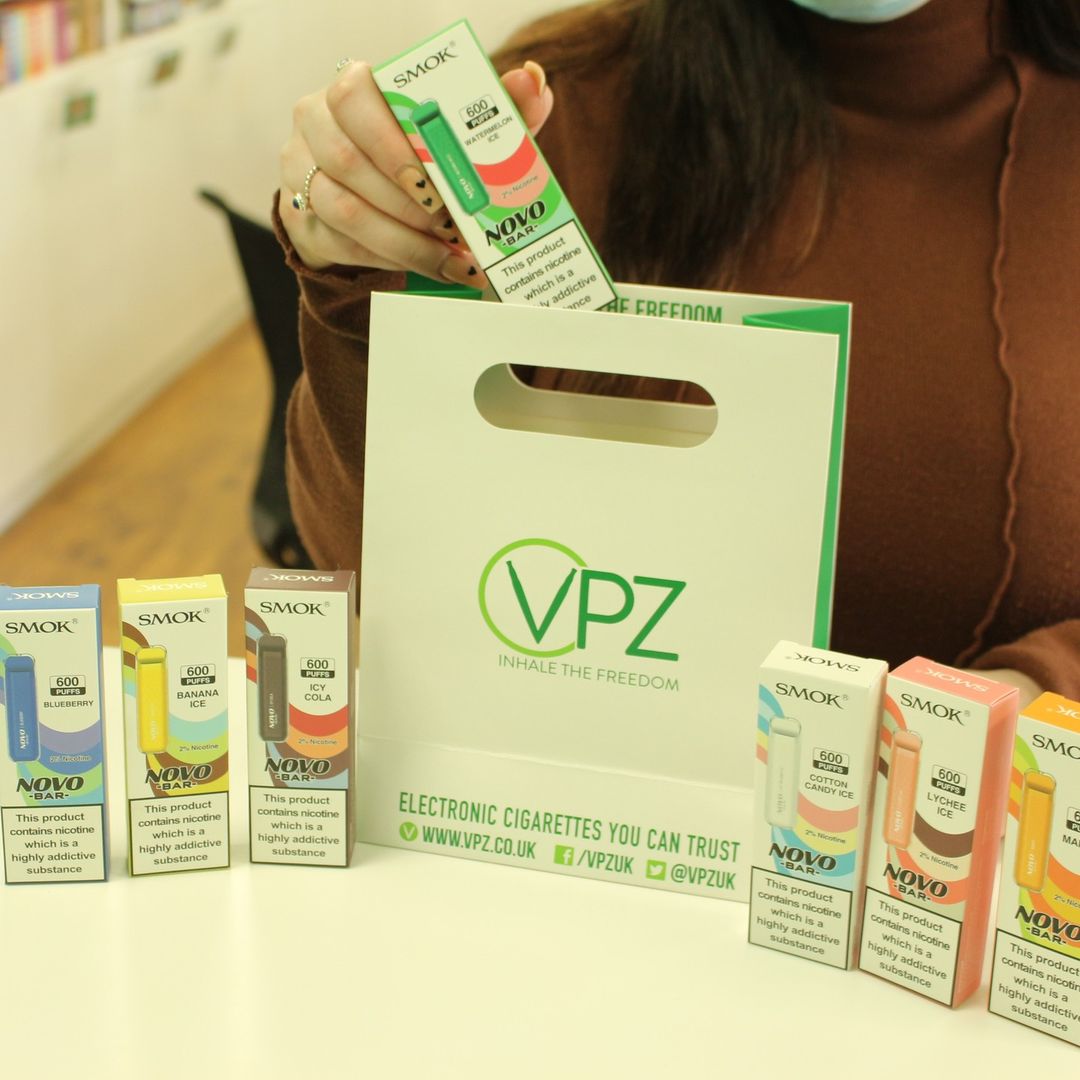 At the event, SMOK also exhibited its "VAPE & SAVE" disposable e-cigarette recycling project, which was proposed in early 2021 and launched in 2022. It is designed for the recycle and harmless disposal of disposable products in the market. The initiative has reached over 1,000 stores in the UK market, covered by local media and magazines and well received by all sectors.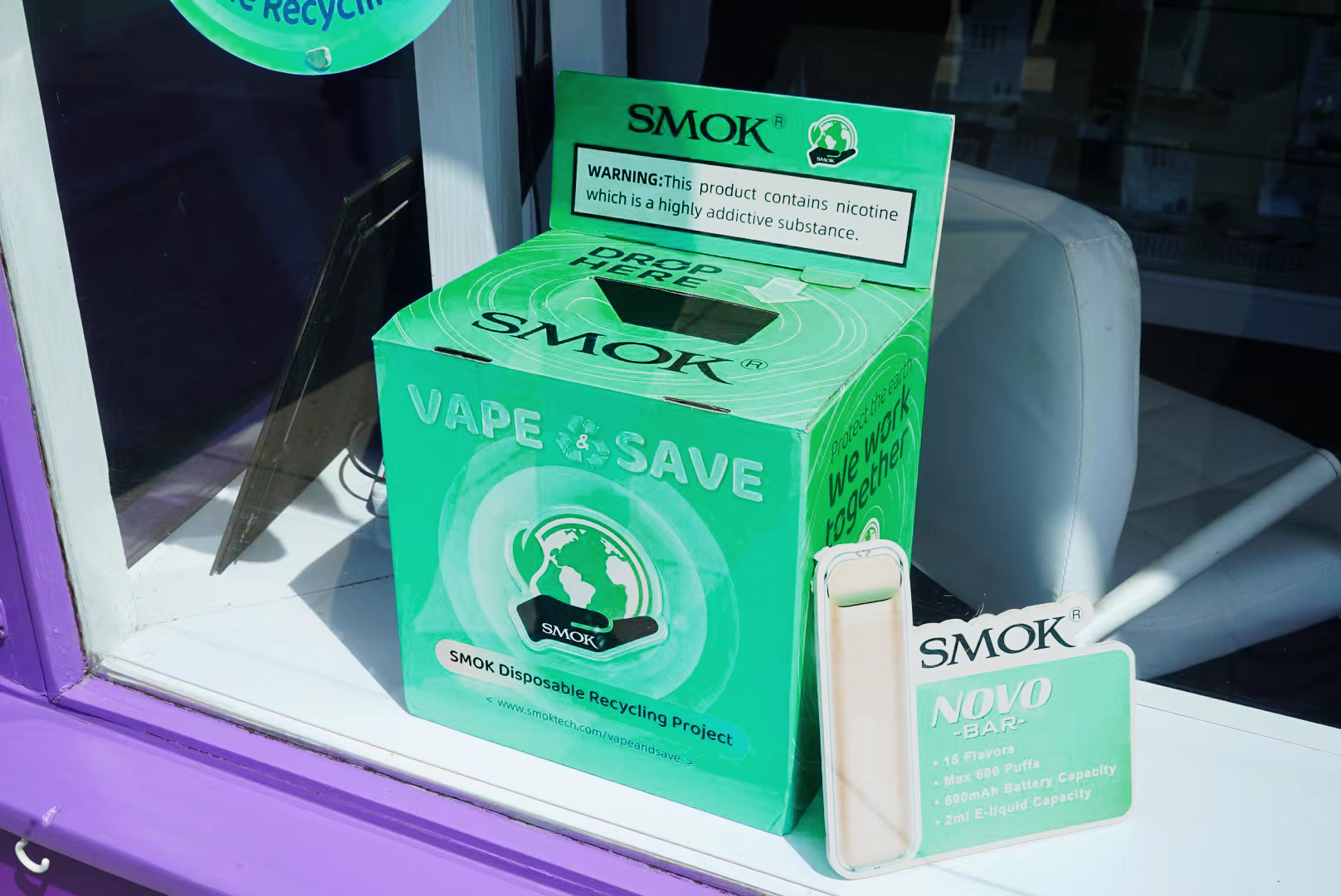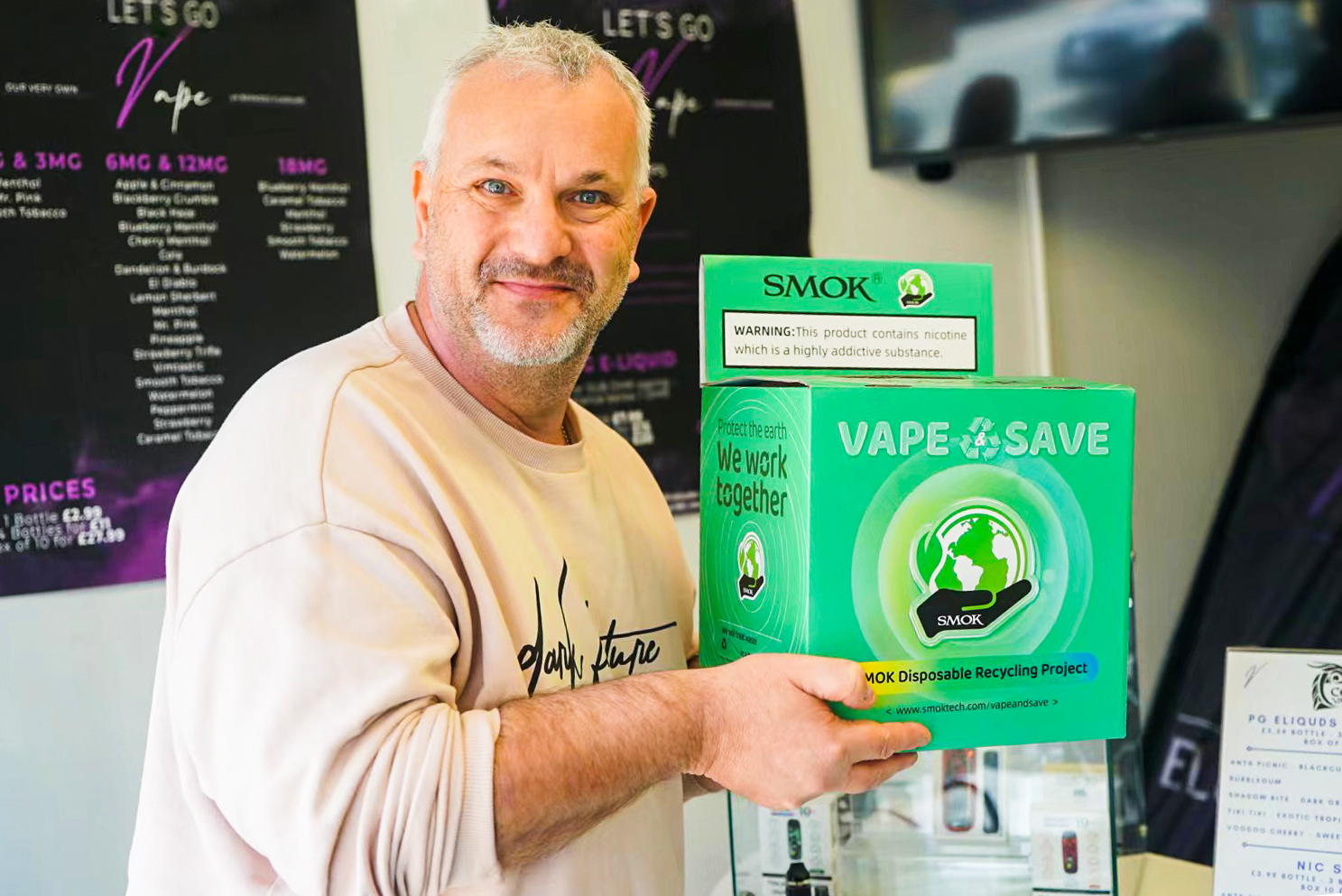 As the only main sponsor, SMOK showed its sincerity to the UK market. It will hold several wonderful activities, such as giving away NOVO BAR disposables for every visitor, on-site trade-in, 10-second challenge game, as well as exquisite gifts for local fans. Come to Booth D20 at National Exhibition Centre, Birmingham, UK on May 27-29 to discover more!