If you're a vaping enthusiast or looking to switch from smoking, you might have heard of the Smok Nord 4. This device has gained popularity in the vaping community due to its unique features and functionalities. In this article, we'll take a closer look at the Smok Nord 4, its features, specifications, and how it compares to other vaping devices.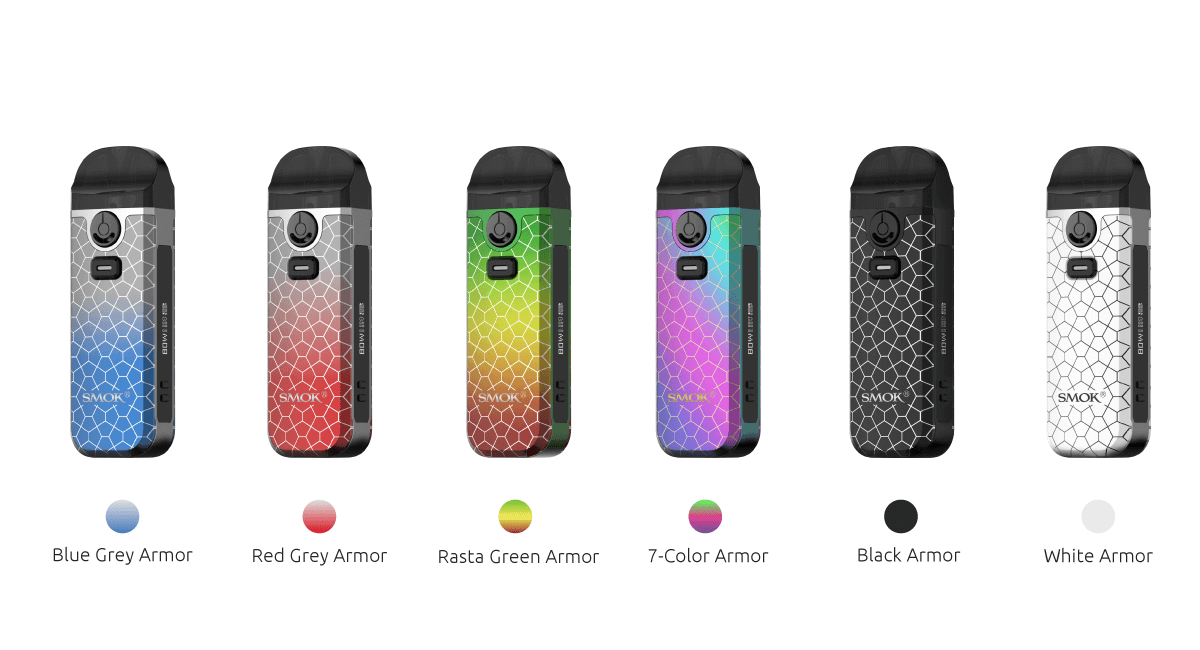 Introduction: What is the Smok Nord 4
The Smok Nord 4 is a powerful vaping device that delivers both versatility and performance. Its sleek and compact design makes it easy to carry around, while its 2000mAh battery ensures long-lasting use. With a maximum output of 80 watts, this device allows you to customize your vaping experience based on your preferences.
One of the standout features of the Smok Nord 4 is its adjustable airflow control system, which gives you full control over the amount of vapor produced by this device. Additionally, it comes with two different pods: one for Smok RPM coils and another for Smok RPM 2 coils. This means that you have access to a wide range of coil options to choose from, depending on your preferred style of vaping.
Overall, the Smok Nord 4 is an excellent choice for vapers who want a high-quality device that provides great flavor and vapor production while still being portable and easy to use. Whether you're an experienced vaper or just starting out, this versatile device has everything you need to enjoy a satisfying vaping experience.
Features and Specifications
The Smok Nord 4 is packed with a range of features that make it stand out from other vaping devices. Here are some of its key features and specifications:
Battery
The Smok Nord 4 has a 2000mAh built-in battery, which provides long-lasting battery life. The battery can last for up to 24 hours on a single charge, depending on your usage. The device also comes with a USB Type-C charging port, which allows for fast charging.
Wattage
The device has an adjustable wattage range of 5W to 80W, which allows you to customize your vaping experience. The wattage can be adjusted using the buttons located on the side of the device.
Pods
The Smok Nord 4 comes with two types of pods: the RPM 2 Pod and the RPM Pod. The RPM 2 Pod is compatible with the RPM 2 coils, while the RPM Pod is compatible with the RPM coils. The device also comes with a range of coil options, including the RPM 2 Mesh 0.16ohm coil and the RPM Mesh 0.4ohm coil.
Design
The device has a sleek and modern design, with a range of color options to choose from. It's a small and compact device that can fit comfortably in your pocket, making it easy to carry around.
Battery Power: Capacity and Rechargeable
The Smok Nord 4 is a popular vaping device that relies on battery power to offer its users an enjoyable and satisfying experience. Battery capacity is one of the key considerations when choosing a vaping device, and the Smok Nord 4 offers an impressive 2000mAh capacity, which should last most vapers for several hours before needing to be recharged. This high-capacity battery also ensures that the device can operate at peak performance without any issues.
Rechargeable batteries are not only convenient but also more environmentally friendly than disposable batteries. The Smok Nord 4 comes with a Type-C USB charging cable that allows for fast and efficient charging times, so you won't have to wait long before getting back to your vaping session. It's essential to use the correct charger when recharging your device's battery as using an incompatible charger may damage the battery or reduce its lifespan.
In conclusion, it's crucial to consider battery power when selecting a vape device like the Smok Nord 4. With its high-capacity rechargeable battery and fast charging capabilities, this device offers an excellent balance between convenience and performance without compromising on sustainability.
Tank Options: Coils and Capacities
When it comes to vaping, tanks are an essential part of the experience. They hold your e-liquid and determine the flavor, vapor production, and overall performance of your device. Two crucial tank options are coils and capacities.
Coils play a vital role in determining the vaping experience. The coil is responsible for heating up the e-liquid and turning it into vapor that you inhale. A good coil will provide excellent flavor and produce a thick cloud of vapor. There are two types of coils: single-coil and dual-coil. Single-coil options deliver less vapor but offer better flavor, while dual-coil tanks generate more significant clouds but sacrifice some flavor quality.
Capacity refers to how much e-liquid your tank can hold at once, measured in milliliters (ml). A larger capacity means fewer refills throughout the day, while smaller capacities require more frequent refilling but may be more convenient for carrying around on-the-go. When choosing a capacity size, consider how often you vape and how much liquid you typically consume during each session. Overall, finding the right balance between coil preference and capacity is essential when choosing a tank for optimal vaping enjoyment.
Design and Style: Size and Colors
The design and style of the Smok Nord 4 is a standout feature for many vapers. The device comes in various colors, including blue gray armor, rasta green armor, leather brown, and red grey. The options allow users to choose a color that matches their personality or style preference. Additionally, the size of the device is compact and portable, making it easy to carry around.
Users can also customize the color of their screen display to match their preferences. The device features a 0.69-inch OLED screen that displays important information such as battery life, wattage output, voltage output, resistance reading, puff counter, and more. The display is bright and easy to read even in low light conditions.
Overall, the design and style of the Smok Nord 4 provide an excellent user experience by allowing users to personalize their vaping experience through color customization while maintaining ease-of-use with its compact size and clear display screen.
Performance: Vaping Experience
The performance of a vape device is one of the most important factors that determine the overall vaping experience. The Smok Nord 4 is a powerful and versatile device that offers excellent performance for vapers at all levels. With its adjustable wattage and voltage settings, users can customize their vaping experience to suit their preferences. Additionally, the Nord 4 features a large battery capacity that provides long-lasting vaping sessions.
Another key factor in the performance of the Smok Nord 4 is its coil system. This device utilizes advanced coils that deliver intense flavor and vapor production, making it an ideal choice for cloud chasers and flavor enthusiasts alike. The Nord 4 also has a variety of coil options available, allowing users to experiment with different resistances and materials to find their perfect vape.
Overall, the Smok Nord 4 offers an impressive vaping experience with its combination of customizable settings and advanced coil technology. Whether you're new to vaping or an experienced vaper looking for a high-performance device, the Nord 4 delivers on all fronts.
FAQs and Tips
Q: How do I fill the Smok Nord 4 vape pod?
A: To fill the Smok Nord 4 vape pod, first remove the pod from the device. Find the fill port on the side of the pod and gently lift up on the silicone plug to reveal the opening. Fill with your favorite e-liquid, making sure not to overfill past the max line. Replace silicone plug and securely reattach to device.
Tip: When filling a new Smok Nord 4 pod for the first time, let it sit for a few minutes after filling before using it to allow liquid to saturate fully into coil for optimal flavor.
Q: How often should I change my Smok Nord 4 coil?
A: The lifespan of your Smok Nord 4 coil will vary depending on usage frequency and type of e-liquid used. Generally, coils should be changed every 1-2 weeks or when there is a noticeable decrease in flavor or vapor production.
Tip: It's always helpful to keep extra coils on hand so that you can easily replace them without interruption to your vaping experience.
Conclusion
In conclusion, the Smok Nord 4 is an excellent device for both new and experienced vapers. Its compact size, long battery life, and adjustable airflow make it versatile and convenient to use. It also offers a wide range of coil options, allowing users to customize their vaping experience to their preferences.
Overall, the Smok Nord 4 provides a smooth and satisfying vaping experience with its powerful performance and efficient design. It is also easy to clean and maintain, making it a reliable choice for daily use. Whether you are looking for a starter kit or an upgrade from your current device, the Smok Nord 4 is definitely worth considering.
In summary, with its superior technology and user-friendly features, the Smok Nord 4 is an excellent investment for anyone looking for a high-quality vape device that delivers on performance and quality. So why wait? Get your hands on this amazing product today!