Amid the COVID epidemic, the global exhibition industry has stalled in the past two years. Now, as the situation improves, the overseas exhibition industry is reopening.
Seizing the opportunity, SMOK started to prepare for its global tour in 2022 early this year. Recently, its exhibitions in Medellin, Colombia (the third stop), Birmingham, UK (the fourth stop), and Jakarta, Indonesia (the fifth stop), all turned out to be a huge success, well received by local fans.
[The fifth stop]
NEC Birmingham Vaper EXPO 2022

Vaper Expo UK is the UK's largest, most influential, and most recognized e-cigarette exhibition. On an unprecedented scale, this year's event highlighted over 300 exhibitors worldwide. As the only main sponsor, SMOK impressed the audience with a whole new look. The ever-present SMOK logo and the crowded booths showed the strength and influence of SMOK on global consumers.
Its whole series of star products were showcased, including the most typical open product series such as RPM5, NORD5,and G-PRIV4,together with NOVO BAR, a disposable product tailored for the UK. With exquisite design and superior functions, these products have attracted many fans to try out.
Based on NOVO, an open and phenomenal product of SMOK, NOVO BAR is a well-designed disposable product that inherits the exquisite and compact shape of the NOVO series. After months of refining, it has been a hit in the UK market as soon as it was launched. Currently, NOVO BAR has reached WHSmith, TESCO, ASDA, Sainsbury, and other over 5,000 supermarkets and convenience stores throughout the UK and shows sustained strong sales. It is expected to cover 15,000 supermarkets and convenience stores by the end of the year. NOVO BAR is also an undisputed top star at the Birmingham show, and the most popular disposable product on the show site.
It is worth mentioning that SMOK set up a VAPE &SAVE (earth protection) campaign area on the show, highlighting SMOK's special environmental efforts for disposable products, receiving support and praise from a large number of environmentalists. Many British consumers praised SMOK for being a pioneer in environmental protection and other social responsibilities as a top brand.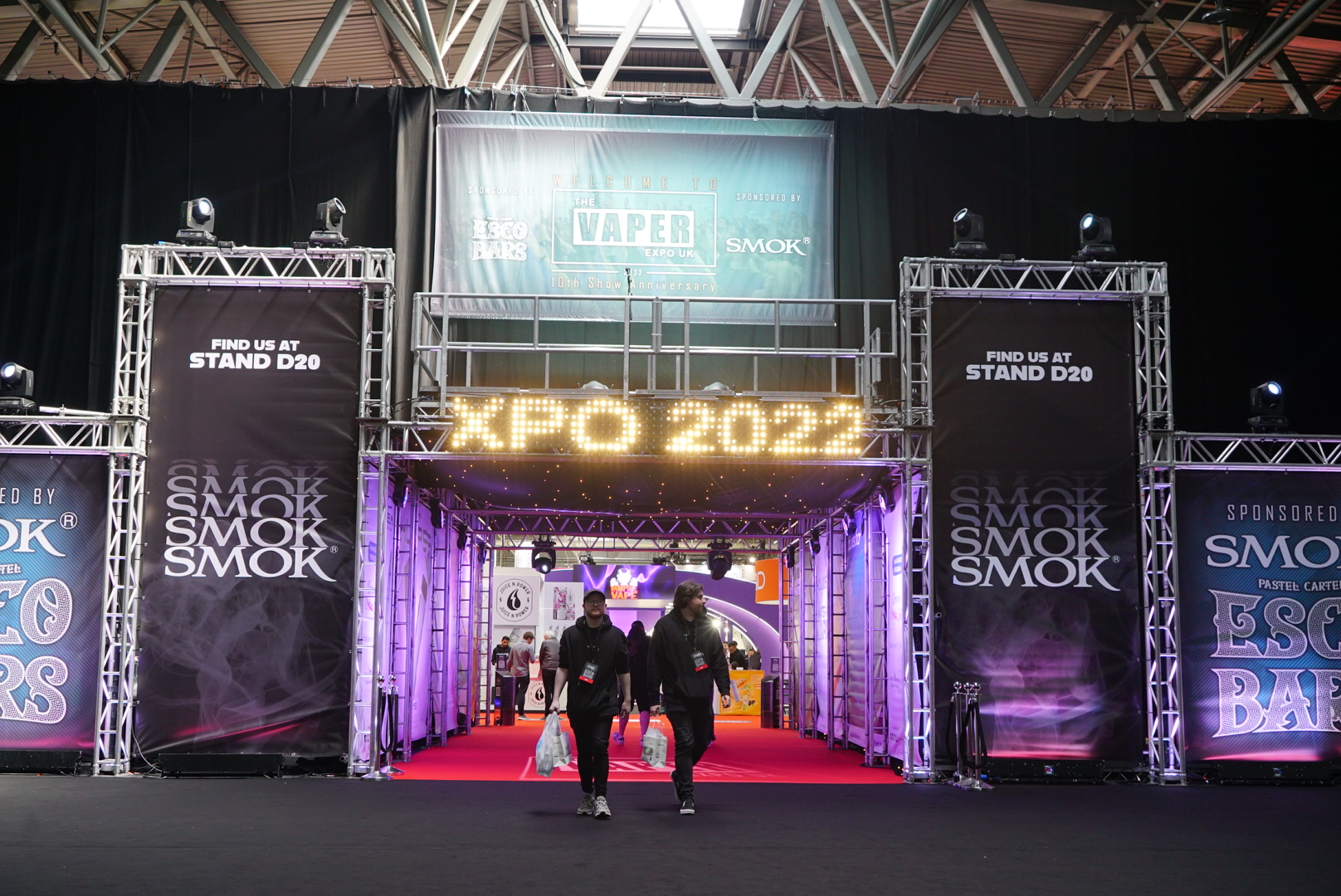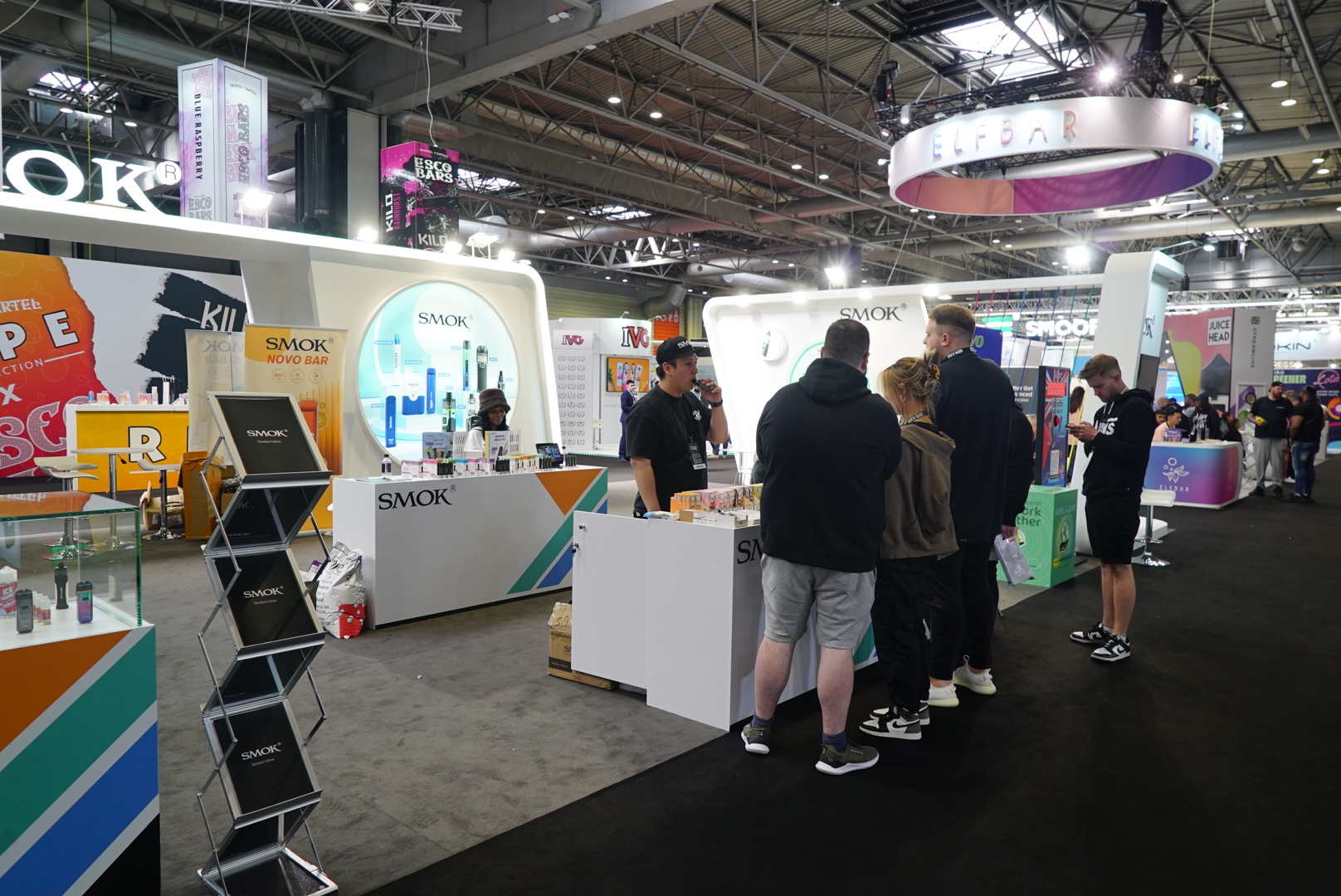 [The fourth stop]
Jakarta International Vape EXPO 2022
The Jakarta International Vape EXPO closed on the 29th of this month amid a lively atmosphere. Featuring a bright and enthusiastic Southeast Asia style, SMOK's booth attracted a large number of fans for interaction.
Among the whole series of products showcased at the expo, open-system products such as RPM5, closed-system products such as IGEE, and disposable products such as RAINBOW BAR became a hit. Especially, RAINBOW BAR, already highly sought-after among Indonesian INS users, impressed the audience with its upgraded design and new package.
SMOK has taken a deep root and secured a strong presence in Indonesia, the world's largest e-cigarette market. In omnichannel sales, SMOK has reached all conventional e-cigarette terminal stores and many local supermarket chains. Meanwhile, SMOK has also launched a local investment program in Indonesia to recruit partners who are interested in developing the 100 billion dollars Indonesian e-cigarette market.
In terms of products, SMOK is one of the few brands that cover the full range of e-cigarettes, with strong sales in open-system series, and the rise of closed-system products and disposable products. All those should be attributed to its strong R&D capabilities and sustained market input.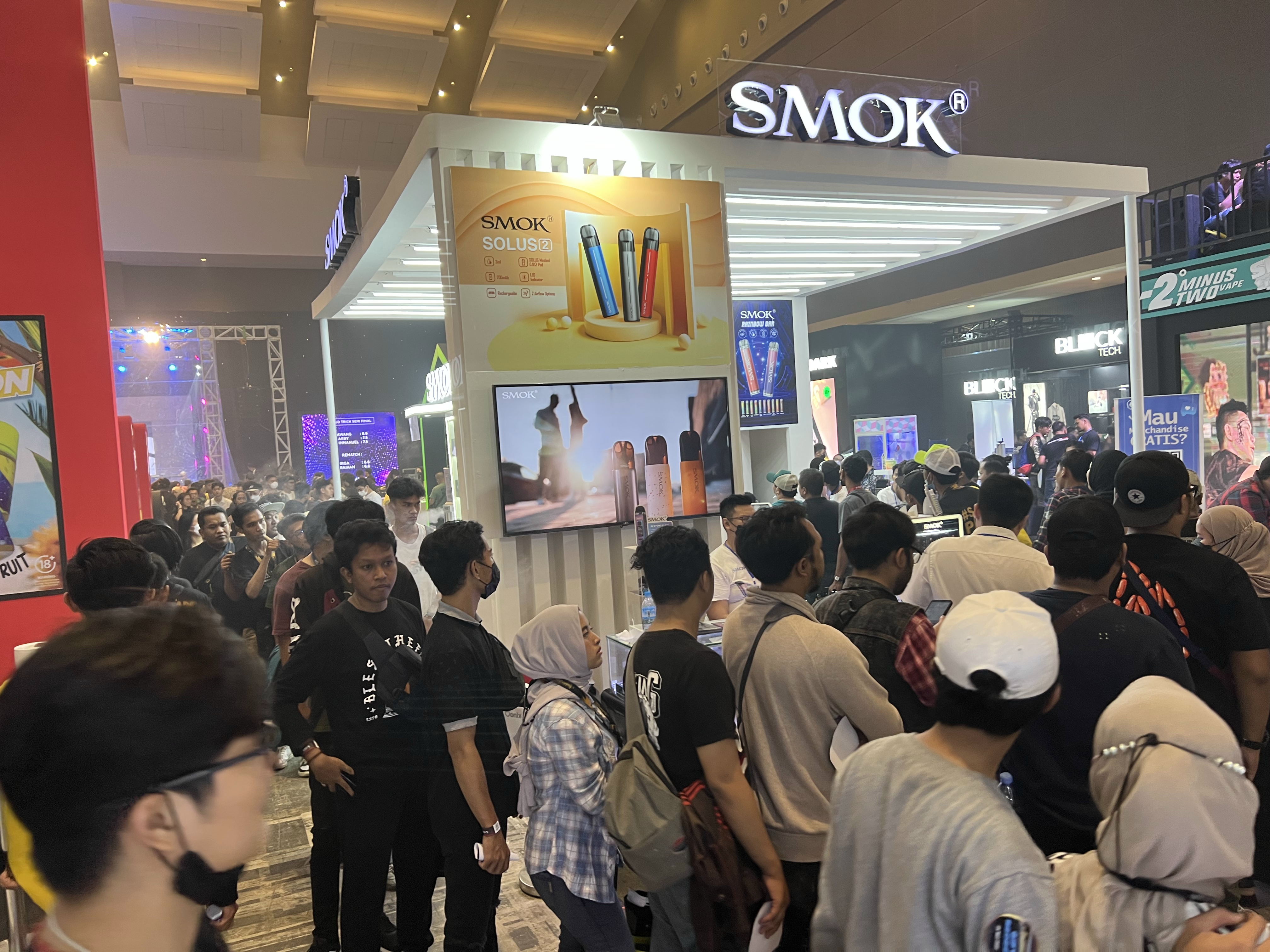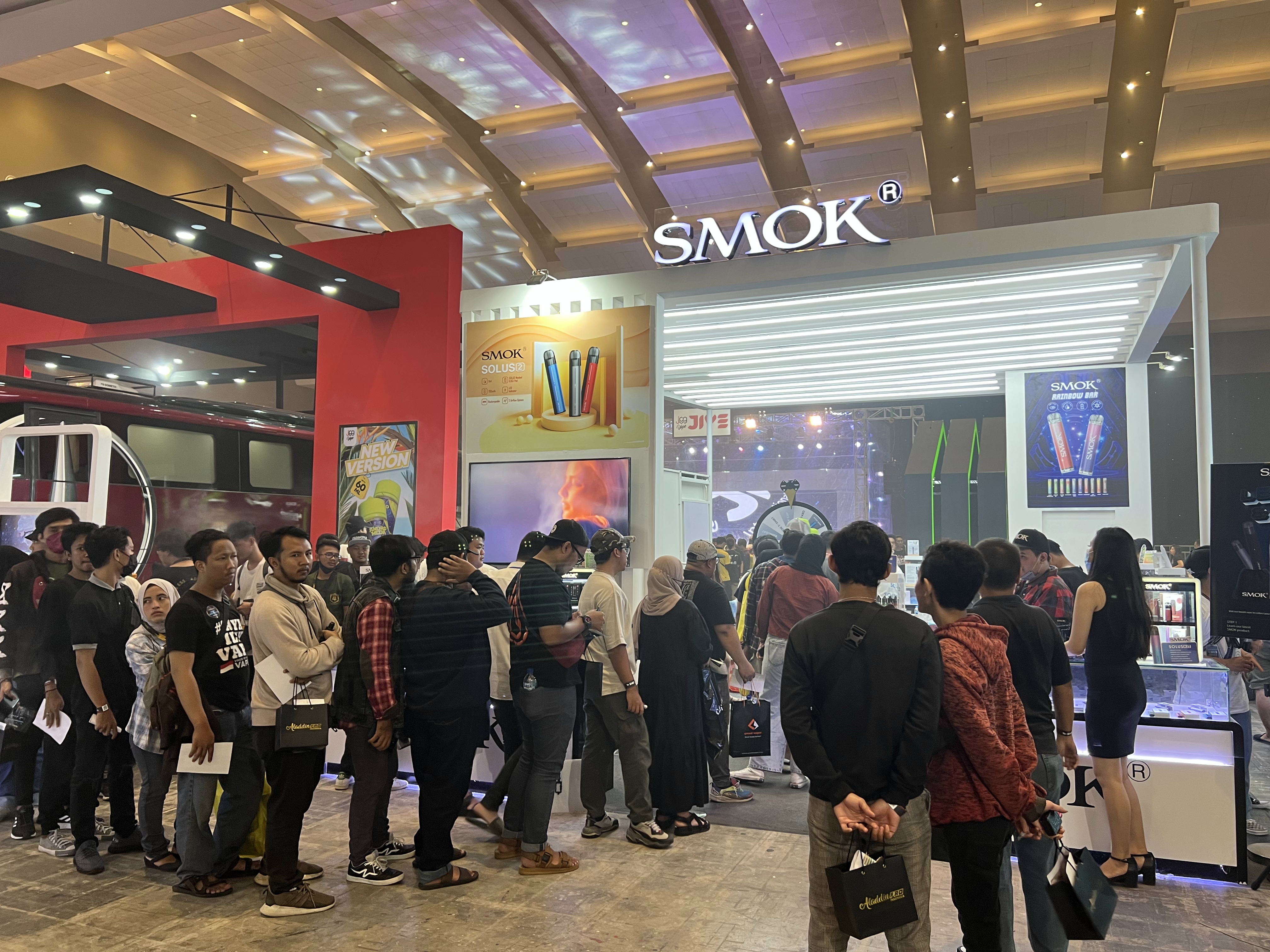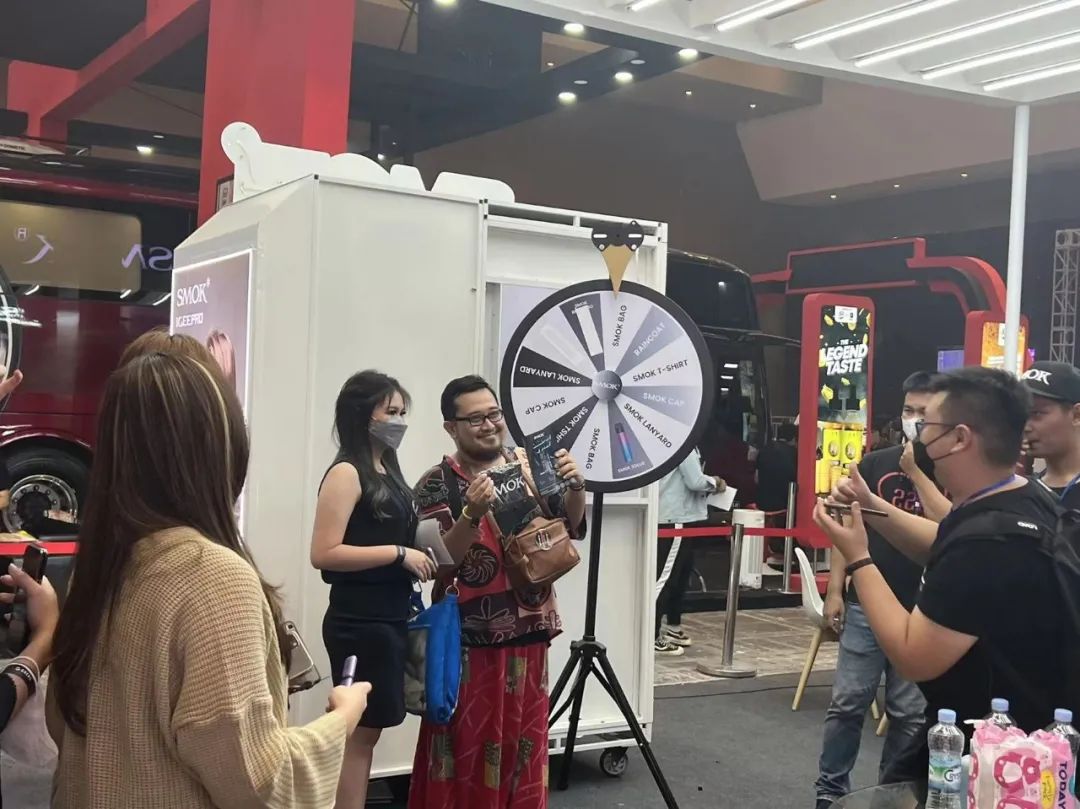 [The third stop]
Alternative Products EXPO 2022
On May 21-22, 2022, the annual Alternative Products EXPO opened in Medellin. Highlighting some 400 brands, the expo attracted a total of 15, 000 online visitors.
As a leading brand in the Latin American market, SMOK was invited to exhibit. At the show, SMOK invited @Soybeso, a famous influencer in Latin America, to be the host, and El Mono Vapeador, the most popular reviewer in the Hispanic region, to interact with fans on the main stage on behalf of SMOK. During the show, the SMOK booth was inundated with visitors and was one of the hottest brands in the entire show.
SMOK, a brand with a strong following in the Latin American market for the past ten years, has a very large number of local supporters. Fans took it as an opportunity to express their love for SMOK products at the SMOK booth. At the expo, several new products from SMOK were presented together, and fans lined up to test them.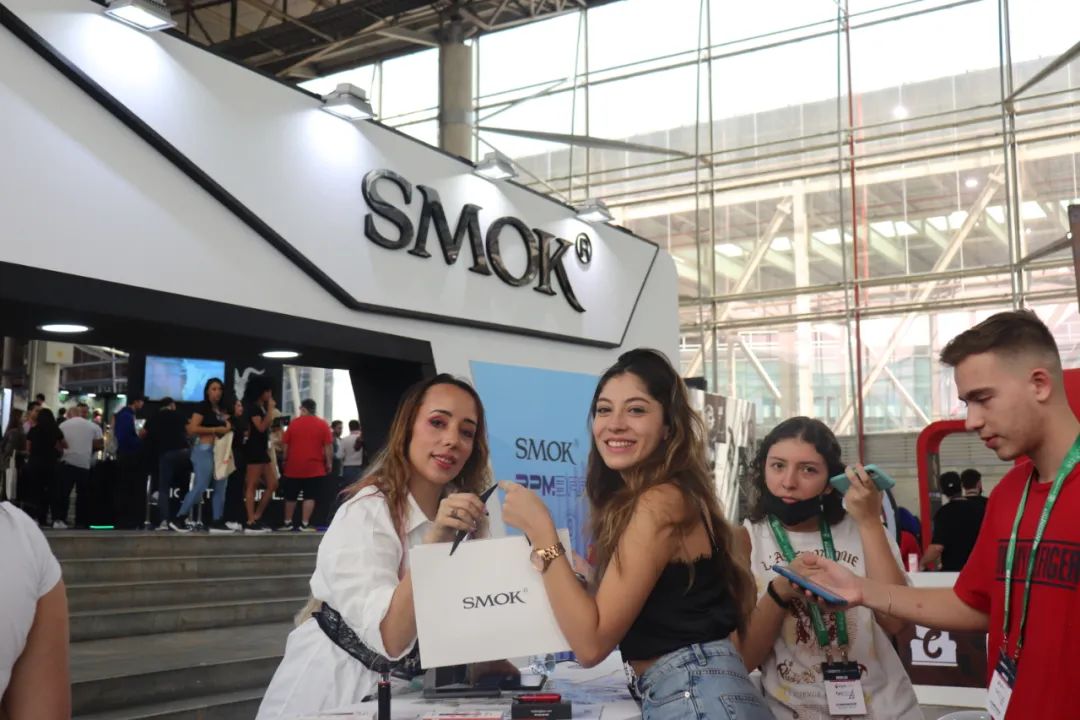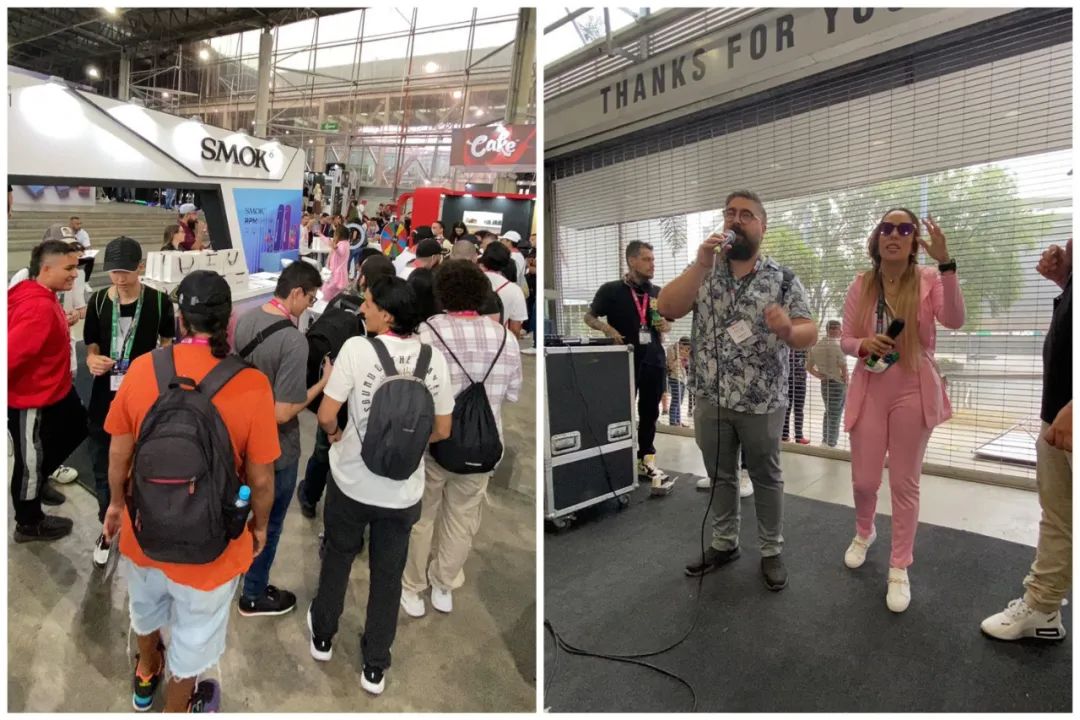 As a pioneering Chinese brand in seeking overseas presence, SMOK has made a huge success and served as a model for global e-cigarette brands. SMOK products are known for their professionalism and playability. In addition to its core strengths such as overseas brand awareness and product competitiveness, its soft strengths such as core technology, patent R&D, product design, and innovation capabilities are also among the best in the industry.
As the global exhibition industry is back on track, SMOK is actively participating in overseas exhibitions, demonstrating its strong development momentum to overseas and domestic partners and consumers. Leveraging the market-oriented platform of overseas exhibitions, SMOK has demonstrated its superb innovation ability and service level and taken a new step to open up the international market further and strengthen its core international competitiveness.
The three overseas exhibitions in May have been a success. In June, SMOK will also start the sixth stop - World Vape Show Dubai (UAE), and the seventh stop - The Hall of Vape Stuttgart (Germany). The SMOK tour, eagerly awaited by global fans, is in full swing, and we will make further efforts to return global fans with even better products and services!