For new vapers, choosing the right e-juice can be one of, if not the most difficult aspects of vaping. With all the different flavors, nicotine levels, PG/VG levels, and brands, it's hard to know what the best vape juice really is. We're of the mind that the best vape juice is the one that keeps you from going back to cigarettes. With that in mind, let's discuss how to determine what is the best vape juice for you.
How to Choose the Right Vape Juice
With the increase in popularity of vaping in recent years, there are now many options for you to choose from when you begin vaping. Many vape shops have samples of their in-house mixes, as well as a selection of commercially-available brands for you to try. There are a few things you'll need to consider when choosing the best vape juice for you: flavor, type, and nicotine levels.
1. Know Your Flavors
First things first: know what flavor profiles you enjoy. Even if every other aspect of the juice is perfect, if you don't like the flavor, you're not going to use the juice. Luckily, you can choose the best vape flavor from a huge variety: custards, cereals, fruits, food, traditional tobacco, and even cocktails. If you're just moving to vaping from smoking cigarettes, you could try to mimic your favorite brand with its flavor and work your way into different flavor profiles.
2. Know Your Types
Vape juice is made of either propylene glycol (PG), vegetable glycerin (VG), or a combination. Each type of juice has its advantages and disadvantages. Blends with more VG tend to produce more vapor, while those that have more PG produce better flavor. A 60% VG and 40% PG blend is usually the best mix for most vapers, as it produces the best balance, but you can always experiment with ratios to find the best blend for you.
3. What about Nicotine?
Unlike cigarettes, one of the best things about vaping is that you can choose the level of nicotine that works best for you. The most common nicotine levels are 0mg, 3mg, 6mg, 12mg, and 18mg, although you can get juice with higher levels if you're a really, really heavy smoker. For lighter smokers who smoke less than half a pack a day, 3mg should be a good starting point.
4. Now it's Your Turn
Now it's time to find the vape juice that's best for you. We recommend spending some time at a few different vape shops if you can and trying their samples or picking up a few different types and flavors in smaller quantities. In the end, the best vape juice is the one that keeps you vaping and away from cigarettes.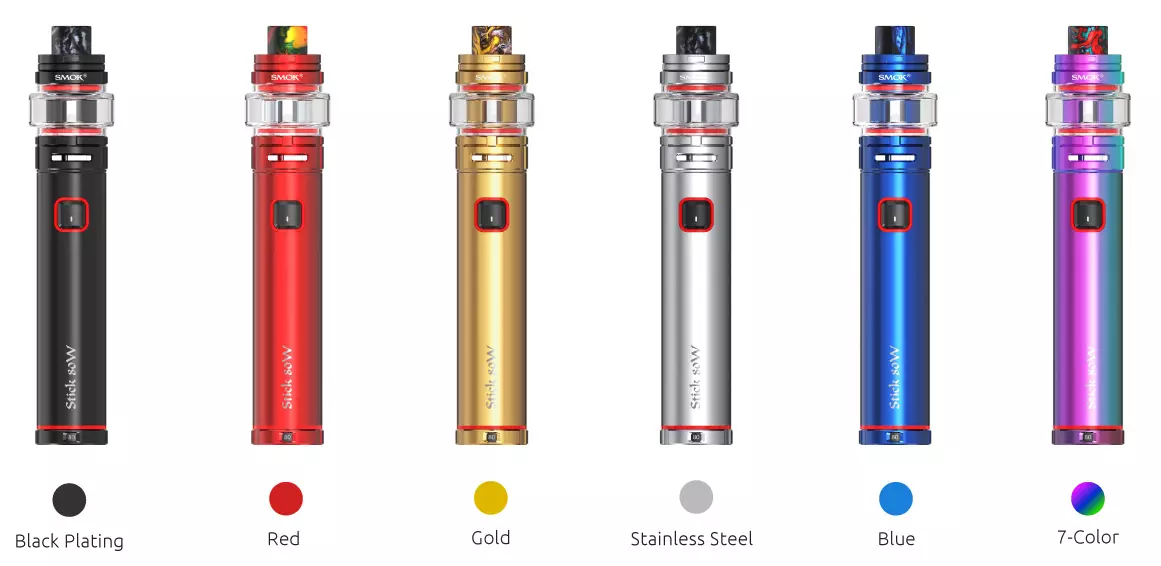 For a great introductory vaping experience, check out our SMOK Stick 80W kit, which provides a great flavor and vapor mix. Slim, portable, and with an adjustable wattage, this offers the perfect beginner experience. Check it out on SMOK official store or visit a SMOK authorized retailer near you.