So, you've decided to toss out the cigarettes and get a vape, huh? Good for you! Choosing the best vape for you may seem a bit overwhelming at first, but once you've learned the basic types of vapes, it's much easier from there.
The first thing you should know about vaping devices is that, no matter how basic or advanced, there are three main components: 
The battery, which serves as a power source and may be charged internally or externally.

The atomizer, which heats up and turns the e-liquid into vapor.

The e-liquid, which is the flavorful "juice" you put in your tank
Since 2003, vapes have evolved significantly to include more high-tech, personalized options. There are four main categories for vaping devices that are broken down into generations:
Four Types of Vaping Devices
1. Cig-A-Likes Vaping Devices (First Generation)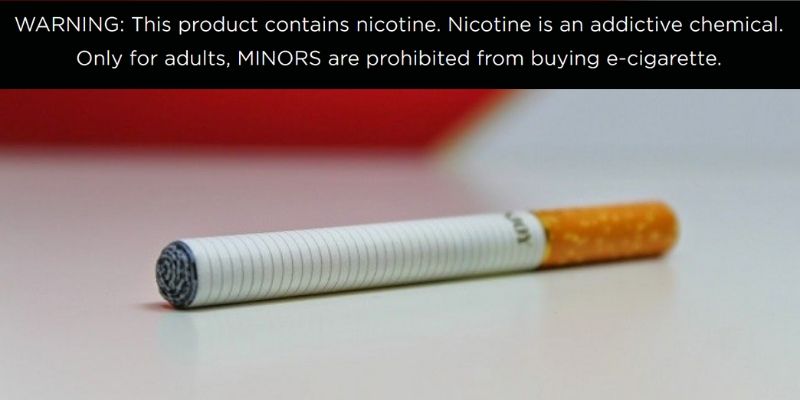 These Cig-A-Likes are the basic cigarette-looking devices that are easy to find at most convenience stores. They are typically sold as an introduction to vaping to assist smokers in moving over from cigarettes to vapes.
2. Vape Pens (Second Generation)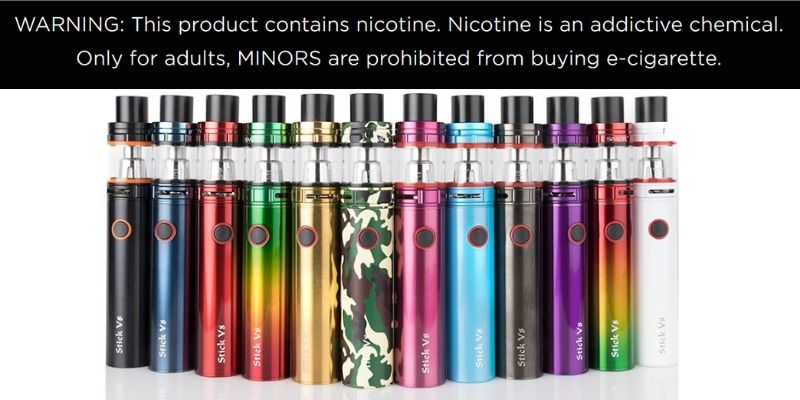 The second-generation vapes introduced vape pens, which are a bit larger than the Cig-A-Likes and are also used as a starter kit for new vapers. They're a bit more high-tech than the Cig-A-Likes and generally provide an overall better and more satisfying vape experience.
3. Vaping Mods (Third Generation)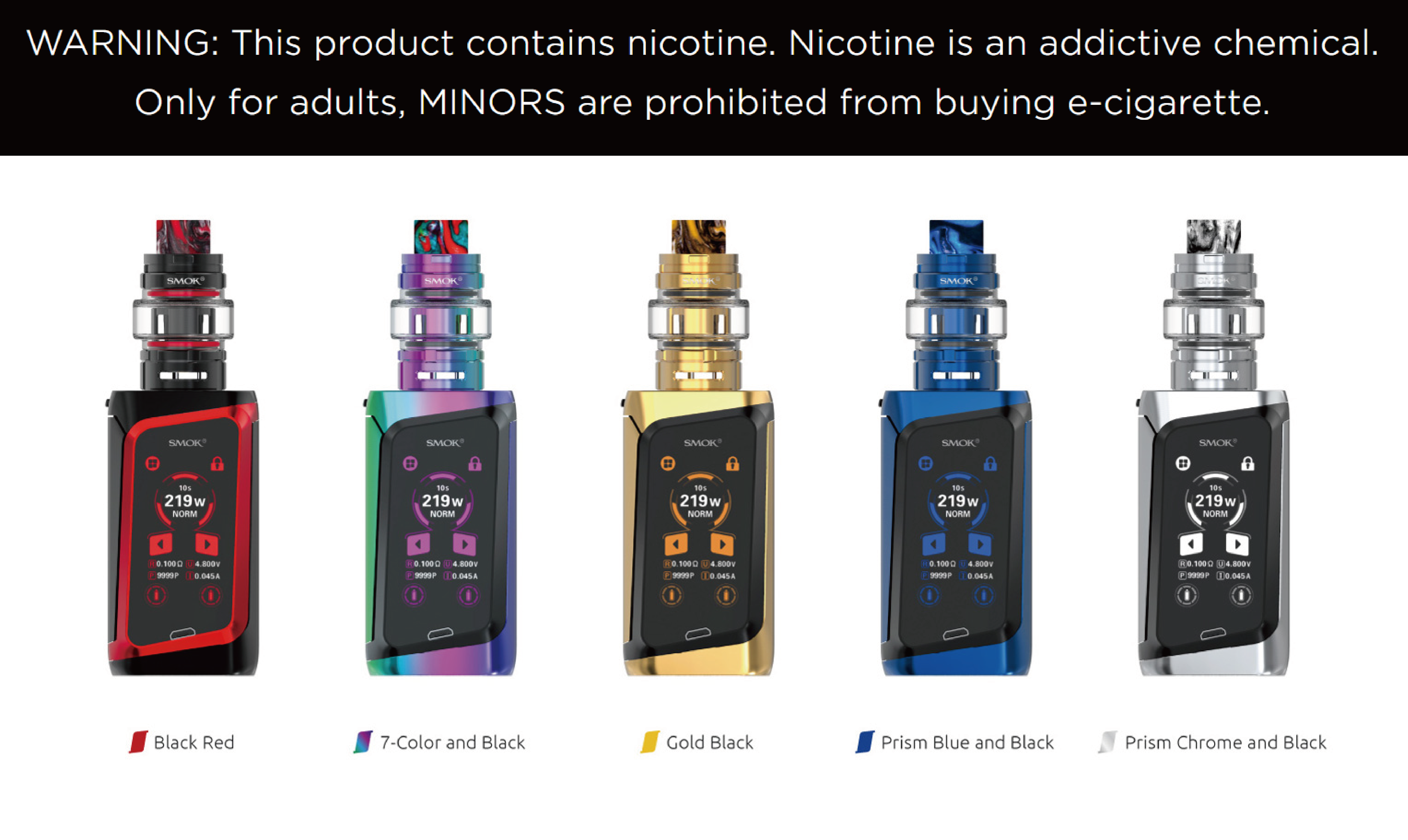 Third generation vapes are known as "Mods," short for modification. Before these were released, some vapers craved a more powerful vaping experience than the second generation could provide and would modify flashlights into vaping devices. Thus, the need for a more powerful, advanced, and safe vaping device was born.
4. Pod Systems (The Newest Generation)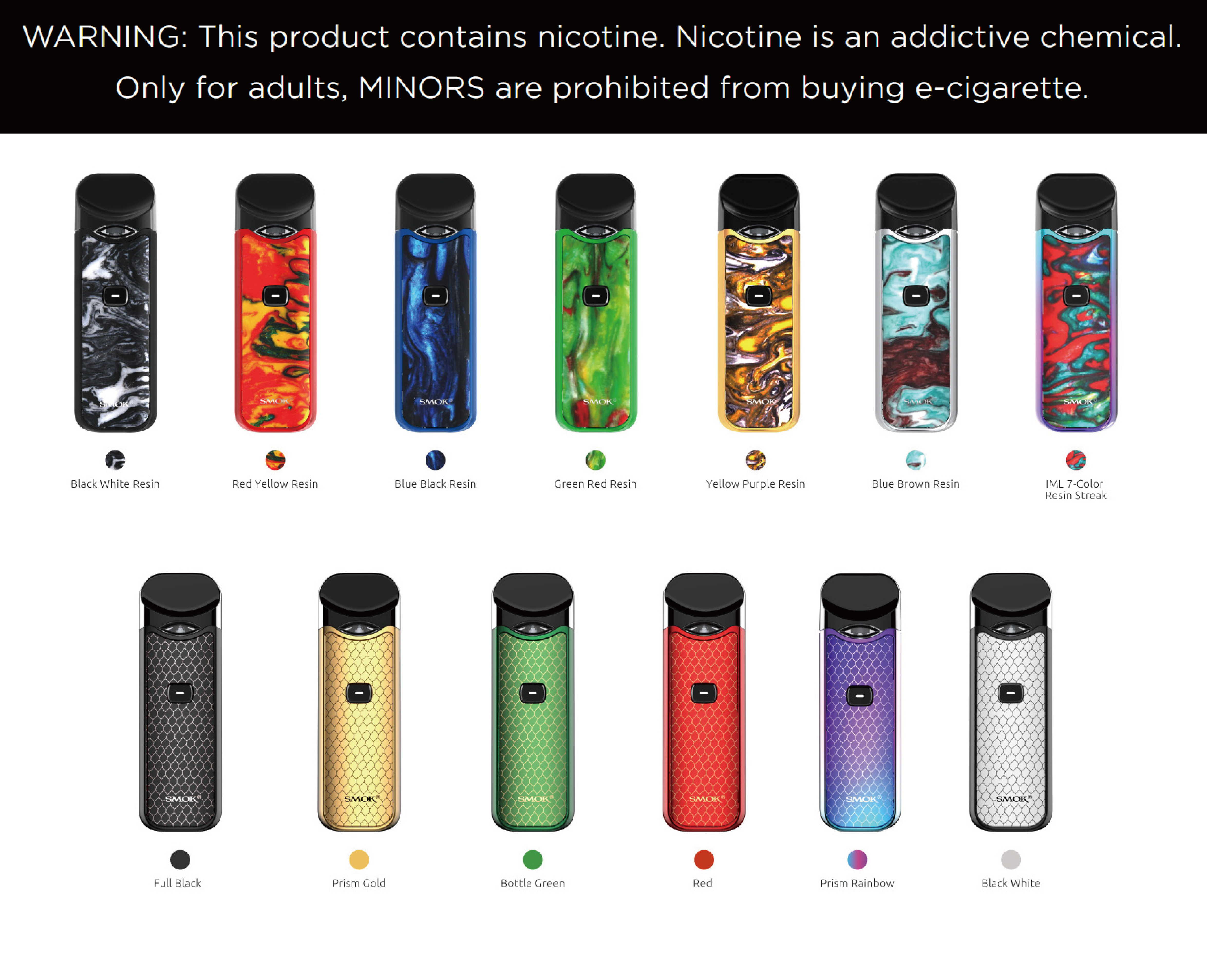 Finally, the pod mods. Pod mods combine the portability and ease of use of e-cigs or vape pens with the power of a mod system. Like our NORD and NOVO 2, Pod Mods deliver your vapor using a unique pod located in the vape itself, removing the hassle and mess of an atomizer or tank. There are two types of pod systems: Open Pod and Closed Pod. Open Pods are similar to your standard tanks in that they are removed and filled manually with your choice of juice, and then replaced after being refilled 4-5 times. Closed Pods are purchased pre-filled with e-liquid and are disposable, similar to your single-use coffee pods.

To learn more about SMOK's line of vaping devices, visit us at our website or find our products in a store near you.
WARNING: Products in this essay contains nicotine. Nicotine is an addictive chemical. Only for adults, MINORS are prohibited from buying e-cigarette.