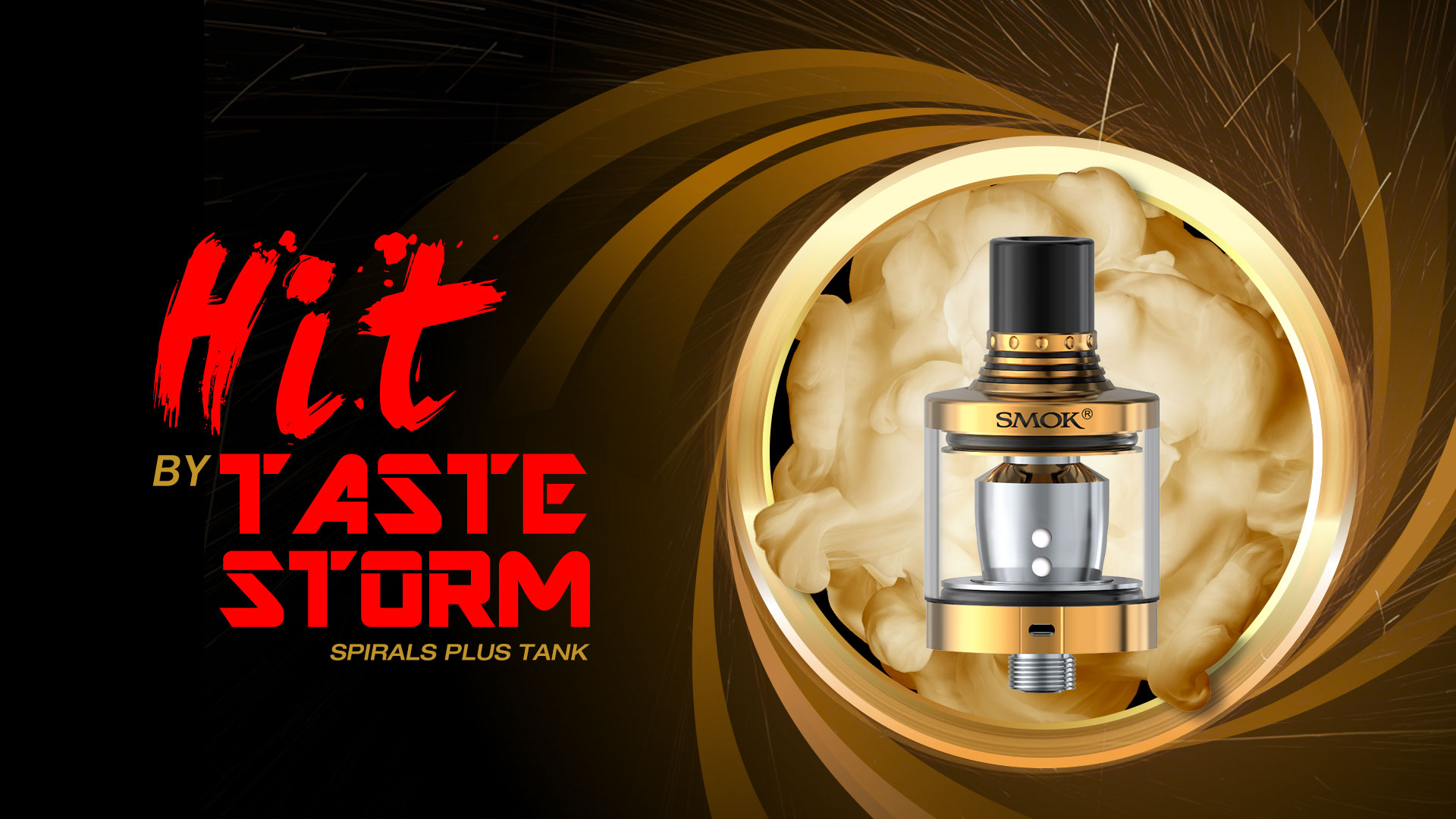 HIT BY TASTE STORM
The 24.5mm Spirals Plus Tank is bigger than Spirals tank, which is the newest great design 4ml sub
ohm from smok. You can enjoy different experience by the two editions. Innovation keeps changing
the vaping experience! There are five colors for you, and any one of them can compatible with all
mods.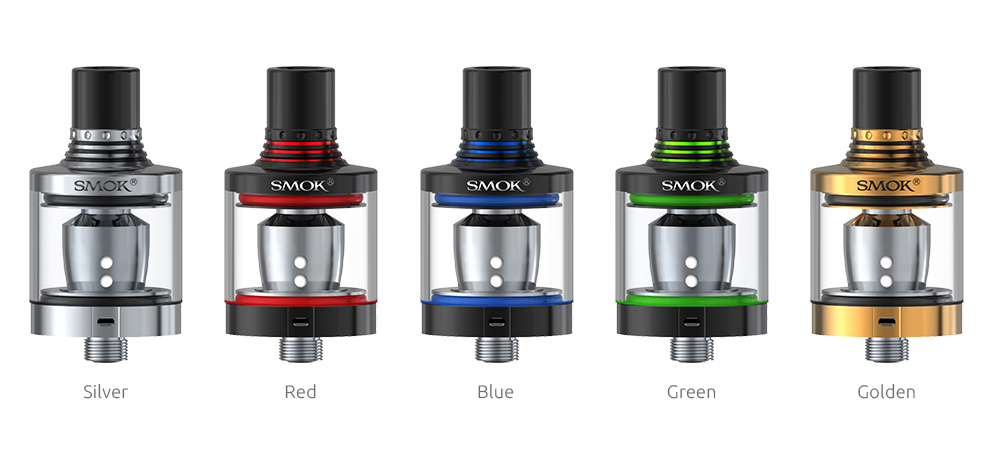 THE KIT INCLUDES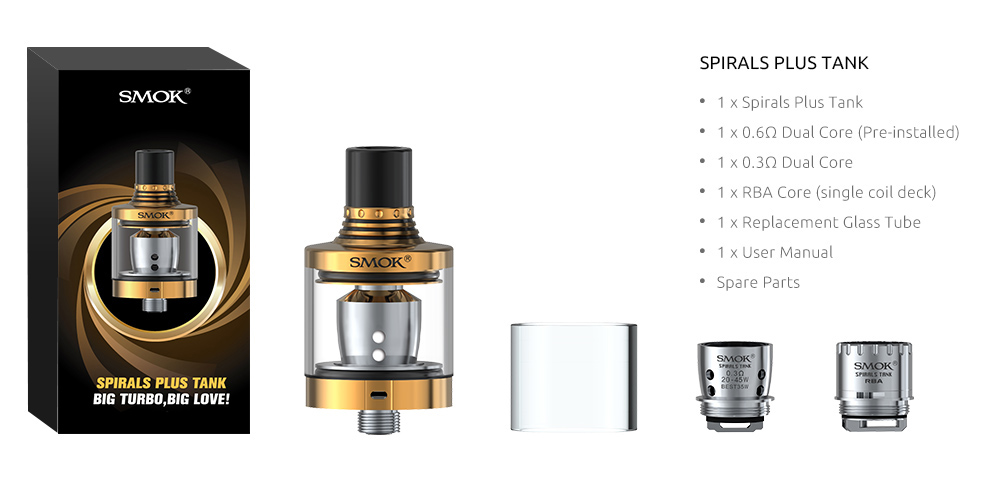 SPECIFICATIONS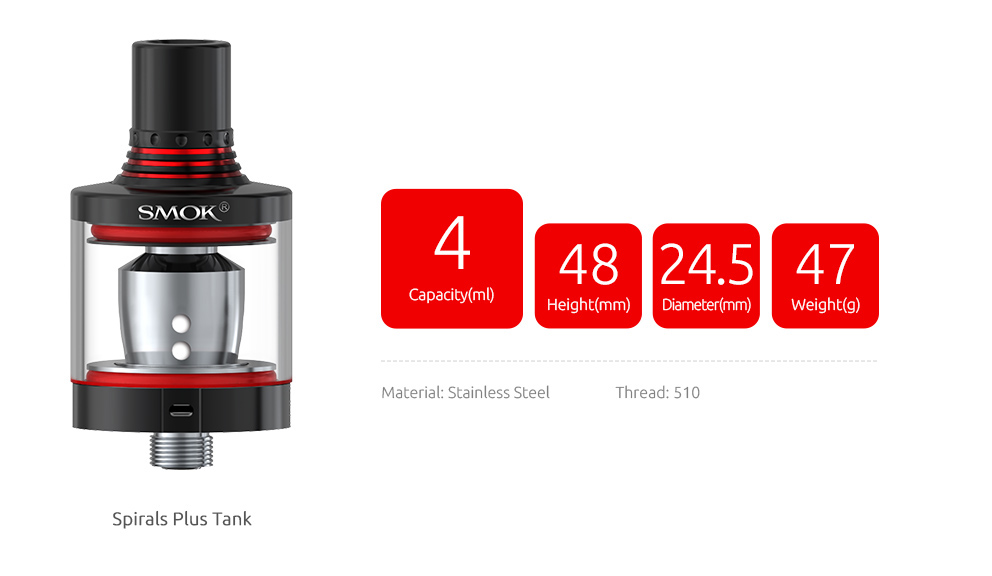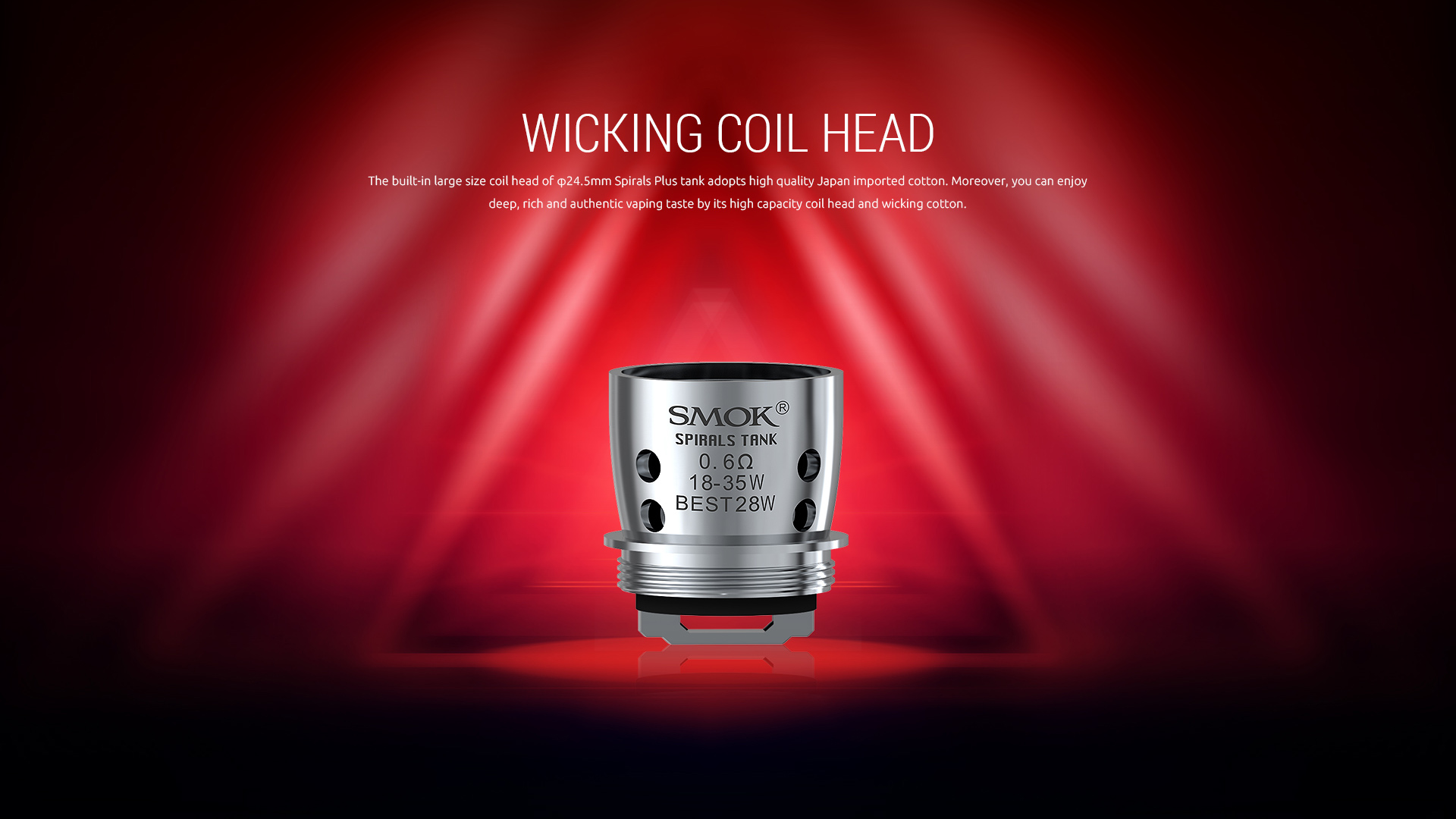 BOTTOM ADJUSTABLE
AIRFLOW SYSTEM
Spirals Plus Tank has 4 small air slots on the bottom, airflow can be adjusted freely, which allows you
to have an extremely open draw.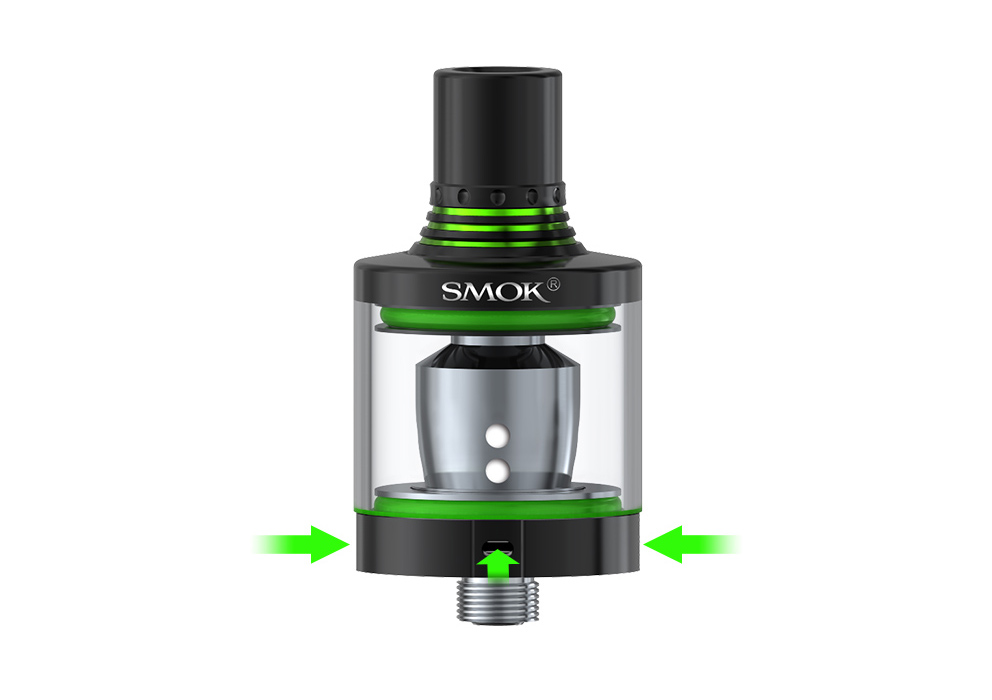 BIG FAMILY OF SPIRALS PLUS
TANK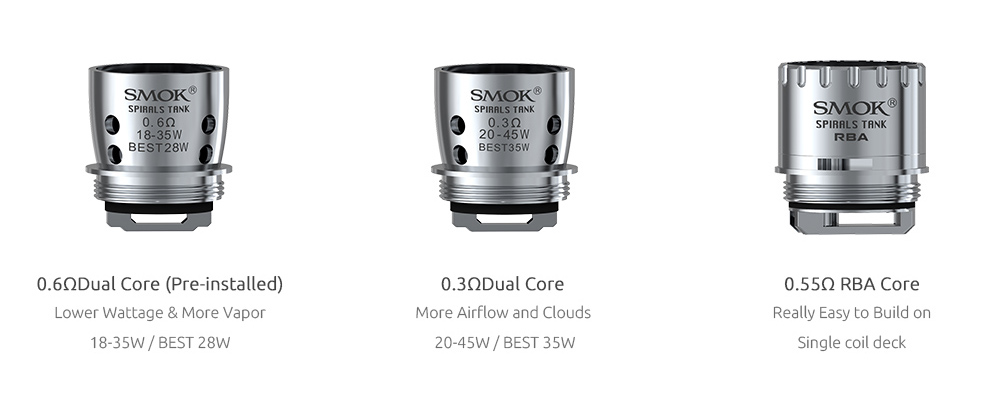 DELRIN DRIP TIP
The delrin drip tip will bring increased airflow and provide you with powerful draw effects.

TOP REFILL SYSTEM
Top refill system makes filling as easy as it gets.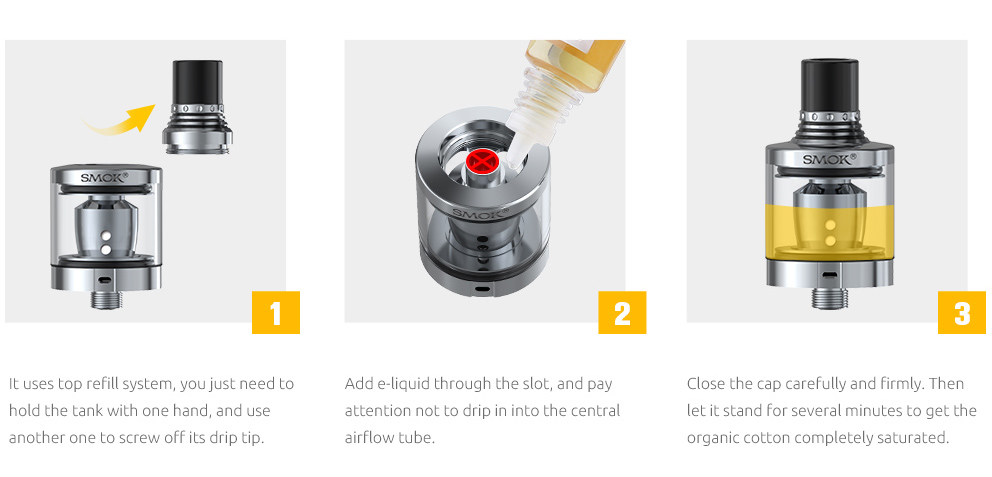 HOW TO BUILD THE RBA
1 . Before starting, make sure your hands are clean.
2. Take RBA deck apart.

3. Install and position the pre-wrapped coil. Place the coil between the posts and wrap the ends
around the screws and tighten up, once all is in place, make sure the coil is fixed in the center and
lined up with the air hole, and also make sure the coil is NOT touching the base.
4. Cut the excess ends of the wire off.

5. Cut a strip of cotton and make sure it's not too much and not too little.
6. Insert the cotton and placing it in the middle of the coil.
7. Cut the cotton at an angle and make sure it's not too short and not too long.