Activity Participation Process:
Step 1: Please confirm that VapingTour APP (version 4.2.8 or later) has been installed.
Download link:https://m.vapingtour.com/ (For iOS and Android users)
For Android users, you also can search " vaping tour" and download it on google play: https://play.google.com/store/apps/details?id=com.smoktech.smok
Step 2: Click "+", select "Valentine's Day"--->Select your favorite photo frame--> Upload your photo to the blank space of the photo frame--> Edit the photo until you're satisfied, then click "Publish" --> Share the newly posted photo on social media --> Done!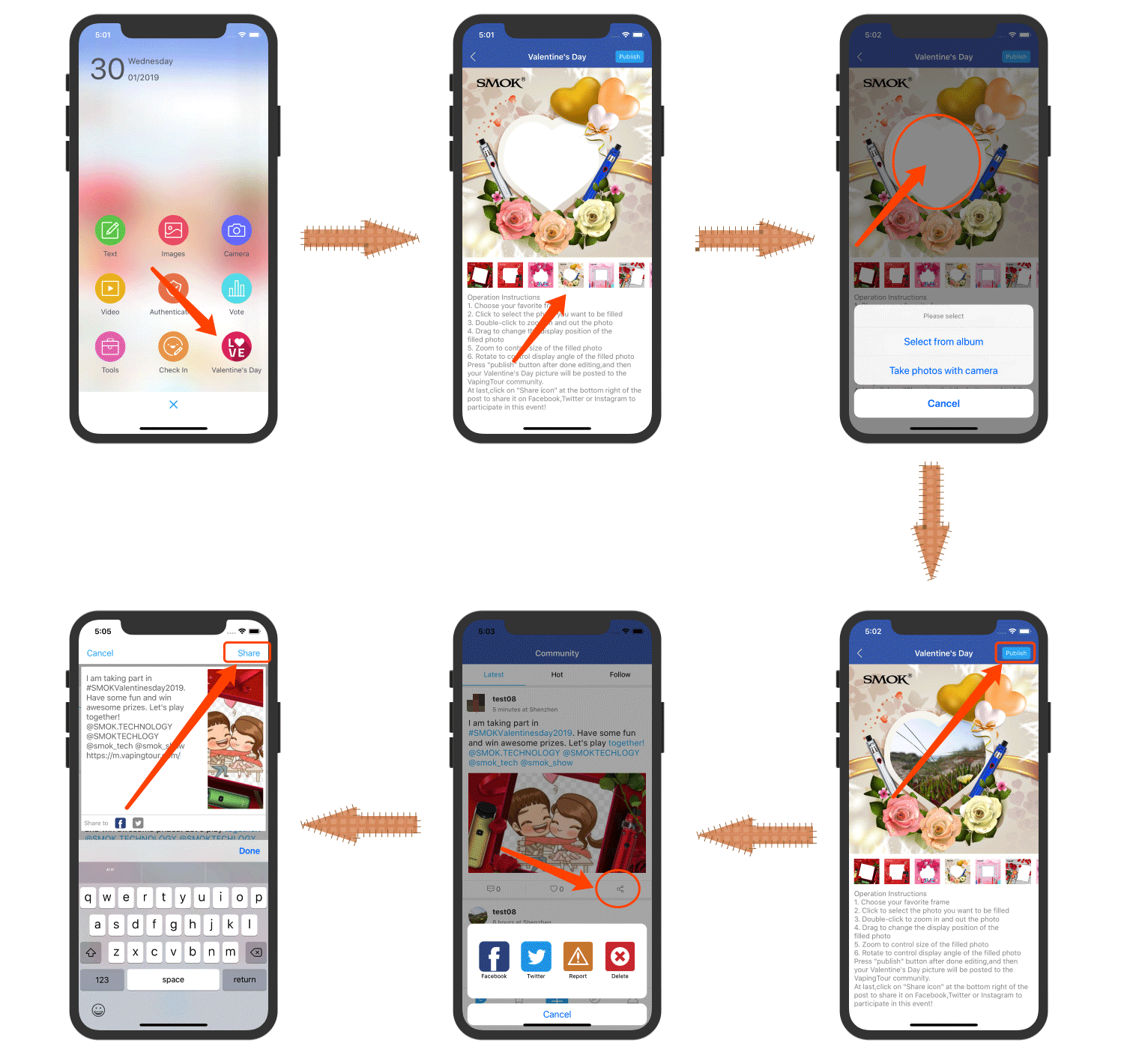 Activity Time:
From Jan. 31st, 2019 to Feb. 14th, 2019
Winners for the Valentines competition!!
Vaping tour : @vapedontsmoke @azmommaof5 @nunyabiz
IG + FB: @nojoevapes @the_bap_vapes @vapinggabriel @pandemicdreams
Twitter:@MommyHustla @sMiThY271088 @BenVirtualeyes
Winners please read our contest policy first https://www.smoktech.com/announcement/smok-activity-explanation
Please contact youtube@smoktech.com to claim your prize.Thanks for your participation!
Prizes:
Each winner can select 2 prizes as below.